His Little Princess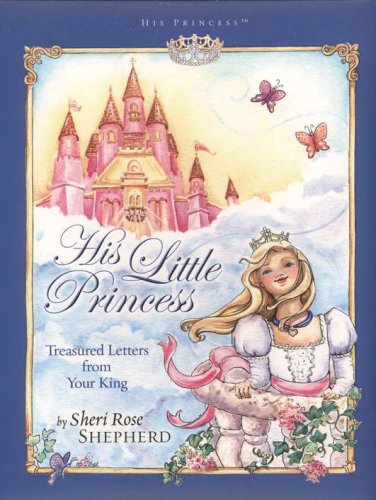 ---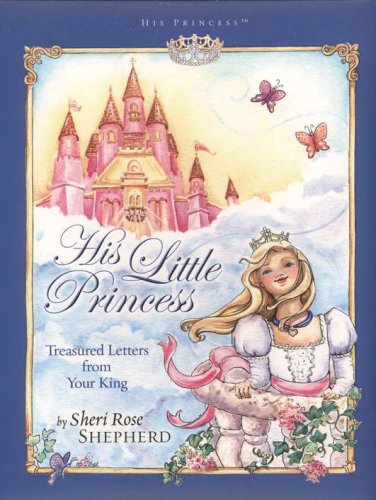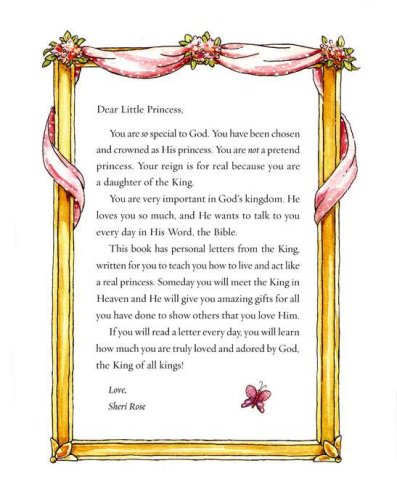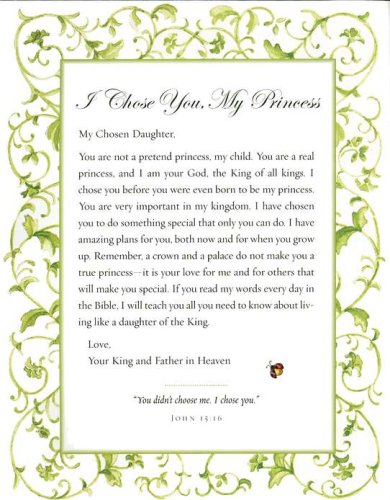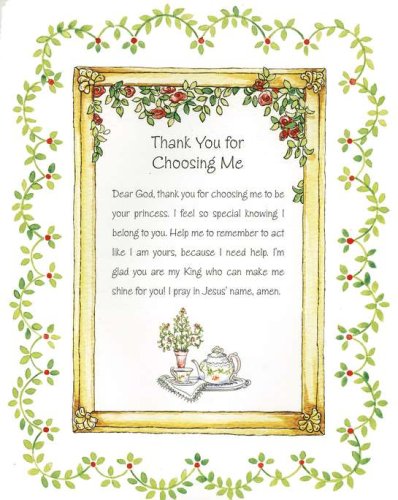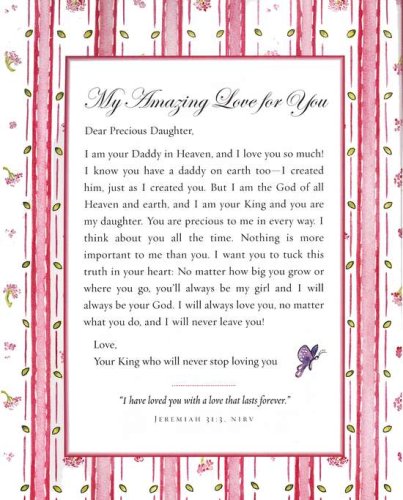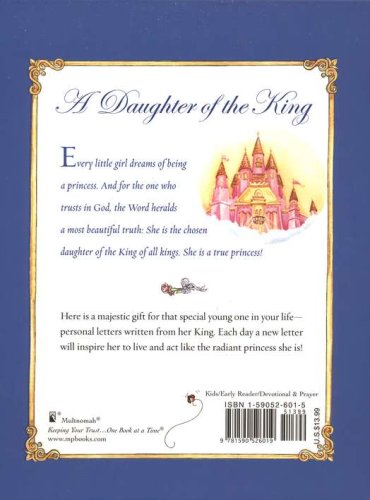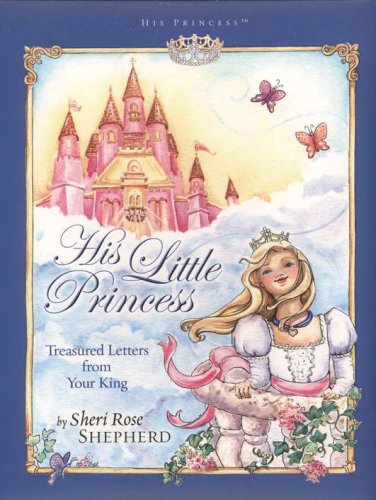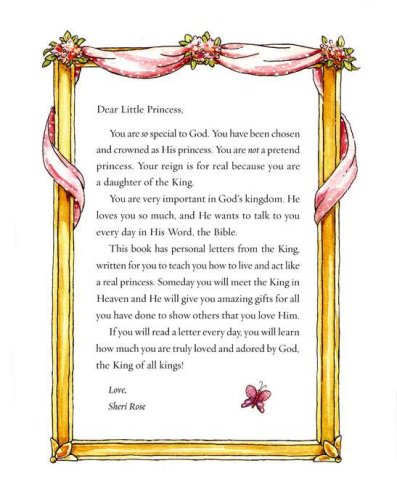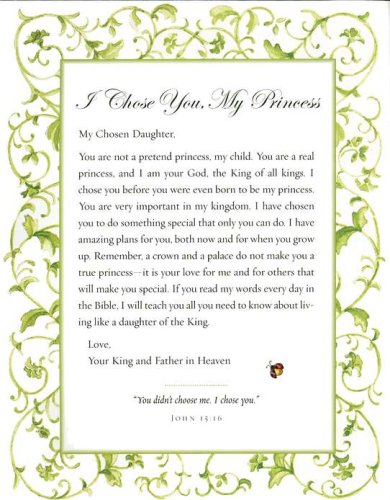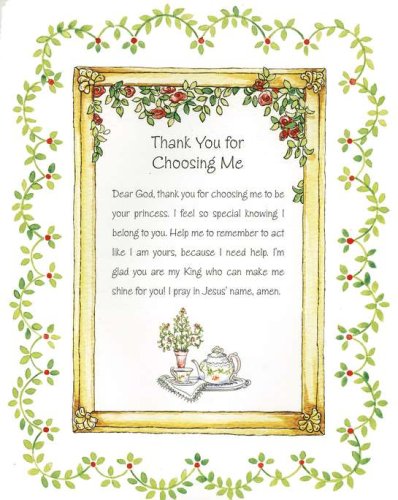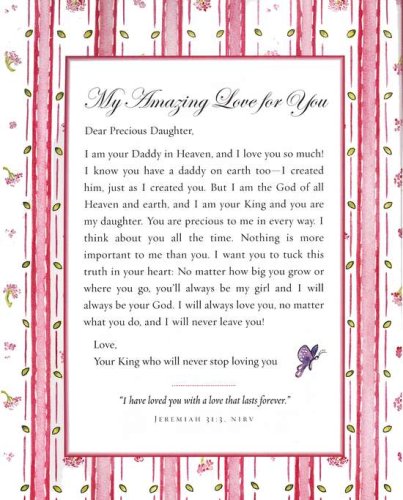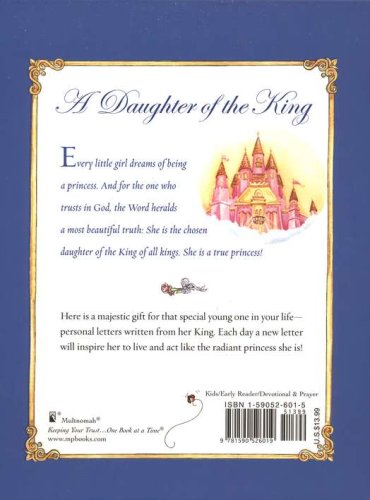 ISBN:

1590526015, 9781590526019

Page count:

192

Published:

2006-02-03

Format:

Hardcover

Publisher:

Multnomah

Language:
A True Fairy Tale
Cinderella is a great story, but after the last page is turned, little girls can't look forward to the tale coming true when they grow up. It's just "for pretend." Now girls ages four to nine can unveil the reality of their royal calling! His Little Princess shows them that they are not pretend princesses…because God is for real! When a grown-up sits down to read out loud these touching love letters, girls will come to understand and embrace how much they are truly loved and adored by God, the King of kings!
A Daughter of the King
Every little girl dreams of being a princess. And for the one who trusts in God, the Word heralds a most beautiful truth: She is the chosen daughter of the King of all kings. She is a true princess!
Here is a majestic gift for that special young one in your life—personal letters written from her King. Each day a new letter will inspire her to live and act like the radiant princess she is!
Story Behind the Book
"If we can help our daughters learn from a young age that they are God's chosen princesses, we will help them to win the identity struggles they will face as teens. While we have influence in their lives, we need to deposit in their hearts and minds how much they are loved and how important they are in God's kingdom. This book will give girls godly confidence that they are chosen by the King of all kings. Read one each day to them and watch them grow into the princesses they are destined to be!"
—Sheri Rose Shepherd