Help Is Here Study Guide with DVD: Face the Challenge of Today with the Strength and Hope of the Spirit
Max Lucado
---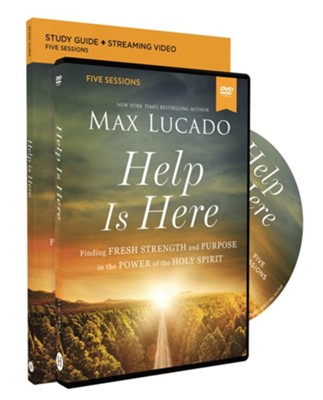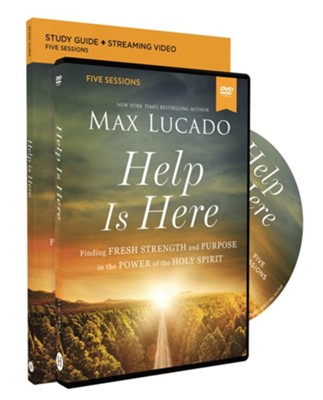 ISBN:

0310133092, 9780310133094

Page count:

0

Published:

2022-09-27

Format:

Other

Publisher:

Thomas Nelson

Language:

Author:

Max Lucado
The Holy Spirit is a mystery to many of us today. We understand the nature and character of God the Father. We have no problem comprehending Jesus as the Son. But the Holy Spirit? We tend to hem, haw, and search for words when trying to describe him and the work he does in our lives. Perhaps some of the challenge is found in the terms. We understand God as a Father. Jesus as a Son. But God as Spirit? The word itself is mystical.
In this five-session video Bible study, bestselling author Max Lucado pulls back the curtain on the third member of Trinity. He shows how Jesus promised to send the Holy Spirit to his disciples because they needed to be equipped for the work he had in store for them. As he said to them, "You shall receive power when the Holy Spirit has come upon you; and you shall be witnesses to Me in Jerusalem, and in all of Judea, and Samaria, and to the ends of the earth" (Acts 1:8 NKJV). Jesus knew they needed the Holy Spirit's power—to make good choices, keep promises, silence voices of fear, and get on with life. Jesus promised to provide this power to his followers. He still promises to provide this power today.
The Bible reveals that the Holy Spirit—far from being an impersonal force—is always close, always active, and always at work within our lives. He is our helper, teacher, empowerer, intercessor, peace-bringer, guider, anointer, convicter, and diviner giver of gifts. God has not left us vulnerable and defenseless. Rather, his vision for us includes a Companion with resilient strength. So no more walking this path alone! No more carrying weight we were not intended to bear! It's time to enjoy the presence of the Holy Spirit and experience the life he offers. It′s time to tap into his power… and realize that help is here.
Sessions and video run times:
Our Powerful Ally (17:00)Our Strength and Guide (16:30)Our Peace and Guarantee (18:30)Our Intercessor and Advocate (16:30)Our Gift-Giver of Life (16:30)
This study guide has everything you need for a full Bible study experience, including:
The study guide itself—with discussion and reflection questions, video notes, and a leader's guide.An individual access code to stream all video sessions online.And the physical DVD.