He Provides Rivers in the Desert Places of My Life – eBook
Janice Lee
---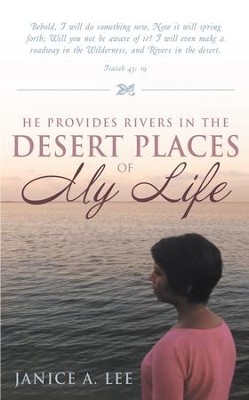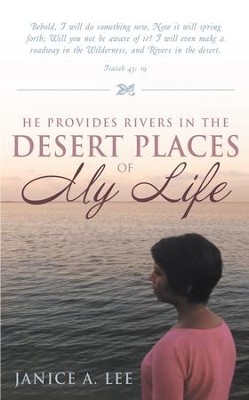 ISBN:

9781490831497, 9781490831497

Page count:

0

Published:

2014-05-16

Format:

DRM Free ePub

Publisher:

WestBow Press

Language:

Author:

Janice Lee
He Provides Rivers in the Desert Places of My Life is a very personal, intimate, and honest reflection of one woman's journey, God's faithfulness, and how her trust in God takes her through times of testing.
The scriptures state that through the blood of Jesus Christ we have been redeemed and we can truly claim the blessings given to Abraham (Galatians 3:14).
The most comforting words in times of distress can be found in the scriptures. You will find comfort and peace in many of the scriptures quoted. These scriptures can teach us how to stand on God's promises and take Him at His word.
The walk of faith is one of hope and Rivers in the Desert Places reinforces God's love and forgiveness. Women in particular will identify with the experiences shared regarding real life issues such as children, divorce and dealing with unsaved loved ones.
As you read Rivers in the Desert Places it will take you back to your first love and the simplicity of trusting God even when you come across the desert places of life.