Greater Health God's Way: Seven Steps to Inner and Outer Beauty – eBook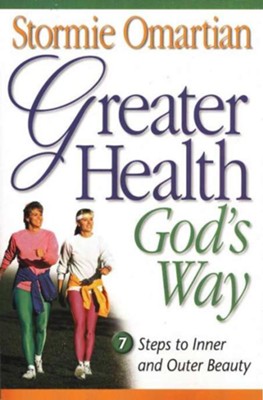 ---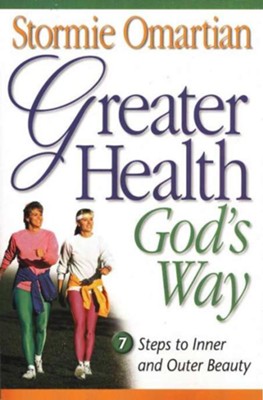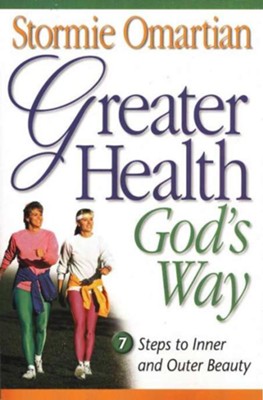 ISBN:

9780736931502, 9780736931502

Page count:

0

Published:

1999-03-01

Format:

DRM Protected ePub

Publisher:

Harvest House Publishers

Language:
Bestselling author Stormie Omartian's Greater Health God's Way (40,000 hardcover copies in print) has a new cover.
Stormie sensitively and incisively underscores the fact that true godliness is practical, joyous, and fulfilling not to mention healthy. The chapter on fasting is in itself the reason for everybody to use this book.
  Jack Hayford
  Pastor, The Church on the Way
For everyone who has tried diet and exercise programs only to find them less than completely satisfying, Greater Health God's Way provides a creative, practical approach to developing a person's mind, body, and spirit. Helping readers discover the discipline and help they need to be strong, vital, ministering people who bring good news and blessings to others, Stormie Omartian outlines seven steps to good health, including
peaceful livingproper exerciseprayer and fastingperfect resthealthy food
Offering specific advice for discovering the best exercises, knowing what factors to consider in choosing foods, creating an uplifting prayer and fasting routine, and much more, Omartian's creative and practical approach gives readers the structure and encouragement to become healthy mentally, physically, and spiritually.