Great Evangelical Recession, The: 6 Factors That Will Crash the American Church…and How to Prepare – eBook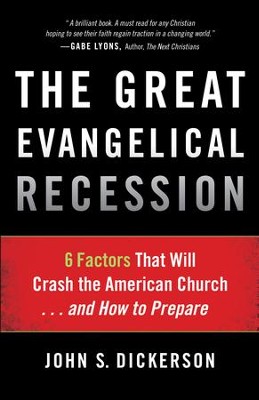 ---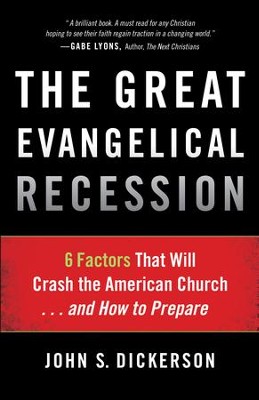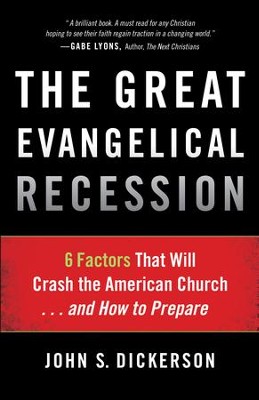 ISBN:

9781441241054, 9781441241054

Page count:

0

Published:

2013-01-15

Format:

DRM Protected ePub

Publisher:

Baker Books

Language:
In 2006, few Americans were expecting the economy to collapse. Today the American church is in a similar position, on the precipice of a great spiritual recession. While we focus on a few large churches and dynamic leaders that are successful, the church's overall membership is shrinking. Young Christians are fleeing. Our donations are drying up. Political fervor is dividing us. Even as these crises eat at the church internally, our once friendly host culture is quickly turning hostile and antagonistic. How can we avoid a devastating collapse?
In The Great Evangelical Recession, award-winning journalist and pastor John Dickerson identifies six factors that are radically eroding the American church and offers biblical solutions to prepare evangelicals for spiritual success, even in the face of alarming trends. This book is a heartfelt plea and call to the American church combining quality research, genuine hope, and practical application with the purpose of igniting the church toward a better future.