Grace Abounding to the Chief of Sinners (Authentic Original Classic) – eBook
John Bunyan
---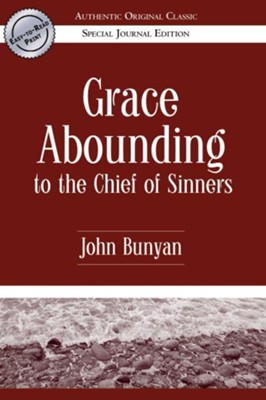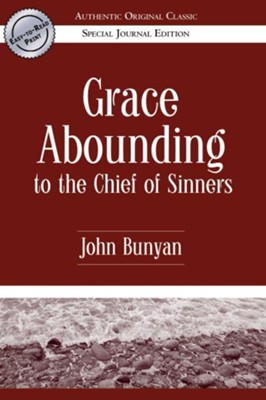 ISBN:

9780768499452, 9780768499452

Page count:

0

Published:

2011-07-28

Format:

DRM Free ePub

Publisher:

Destiny Image

Language:

Author:

John Bunyan
"My grace is sufficient for thee" (2 Corinthians 12:9).
Before Pilgrim's Progress, John Bunyan wrote Grace Abounding-from his jail cell. John was not imprisoned for his youthful rebellion, but for preaching the gospel after he heard a word from God.
"For though, as yet, I was nothing but a poor painted hypocrite, yet I loved to be talked of as one that was truly godly."
For many years, John-like all Christians-struggled with his sinful nature. In Grace Abounding, he honestly declares his shortcomings, and knows that he must overcome them to fulfill his destiny.
"But one morning, when I was again at prayer,
and trembling under the fear of this,
that no word of God could help me,
that piece of a sentence darted in upon me,
'My grace is sufficient.'"
Throughout John's life he realized how vulnerable he was, and how great God's grace is.
First, I confessed I was fallen, but not fallen away….
Secondly, I confessed that I had put Jesus Christ to shame by my sin,
but not to open shame….
Discover God's abounding grace for you through this classic work that has guided countless many over the past 300 years.