---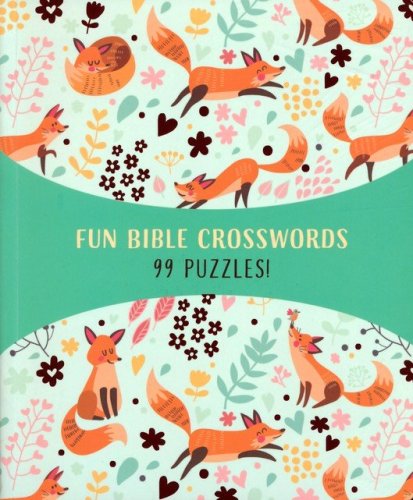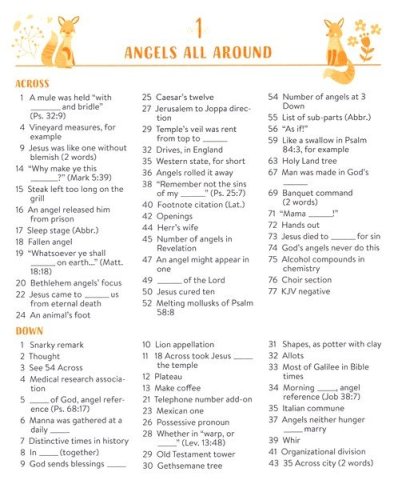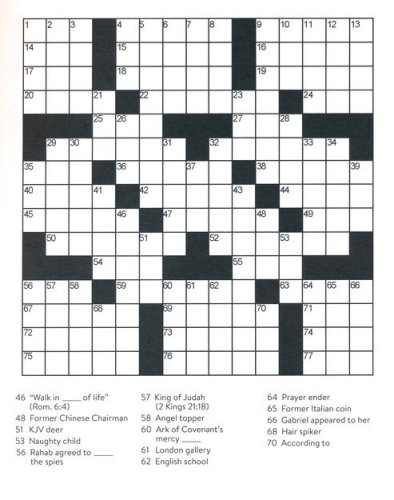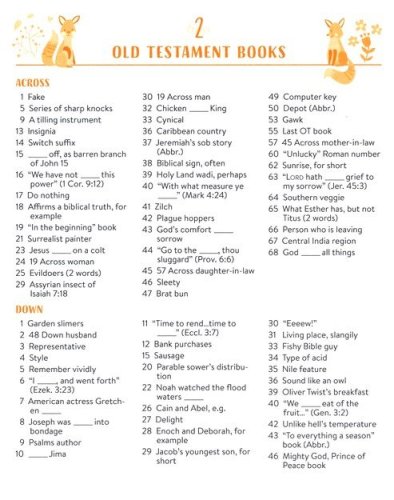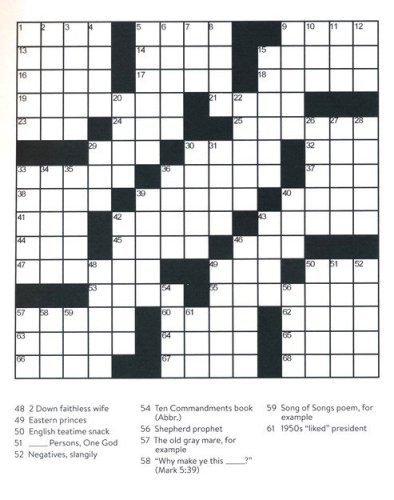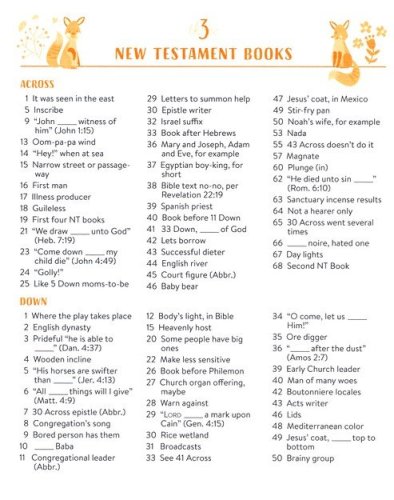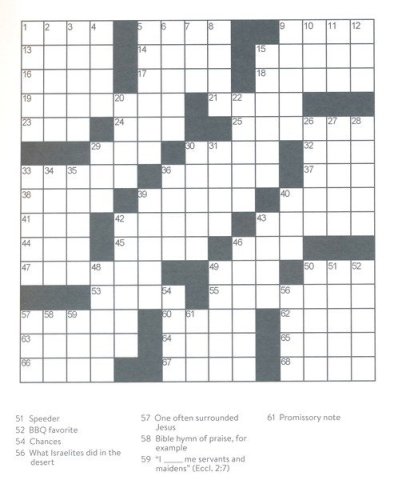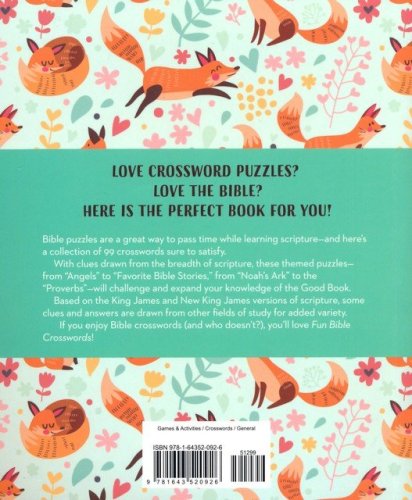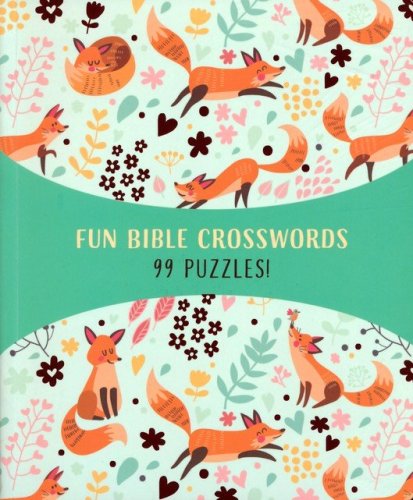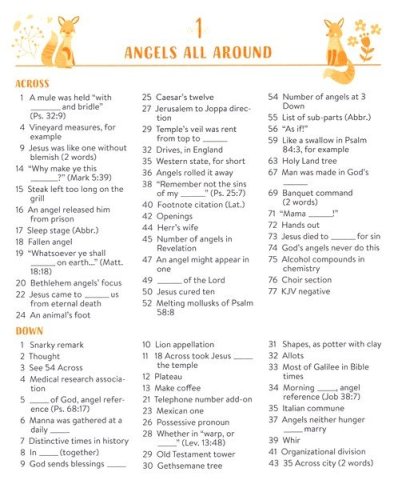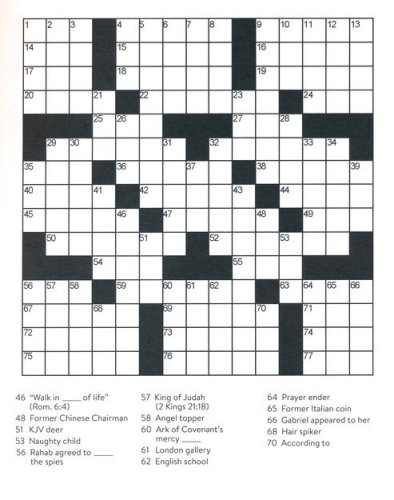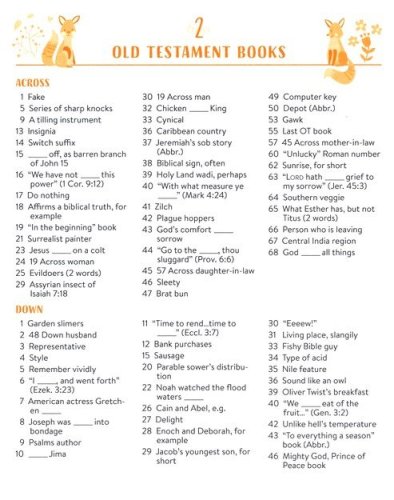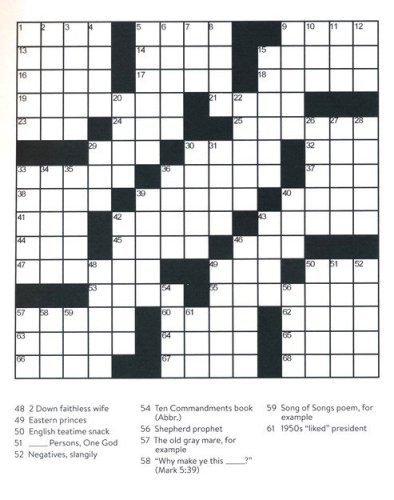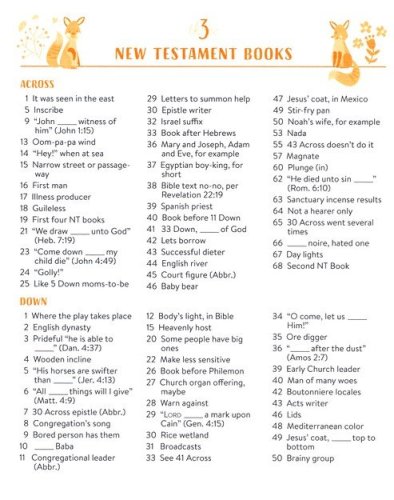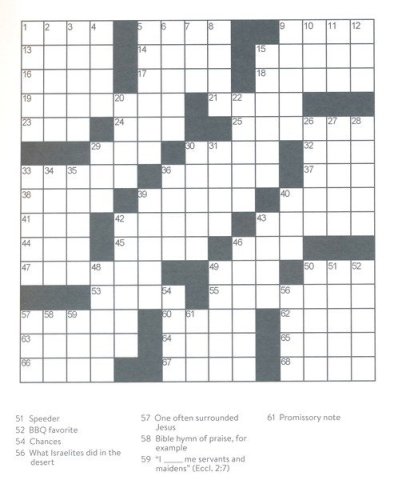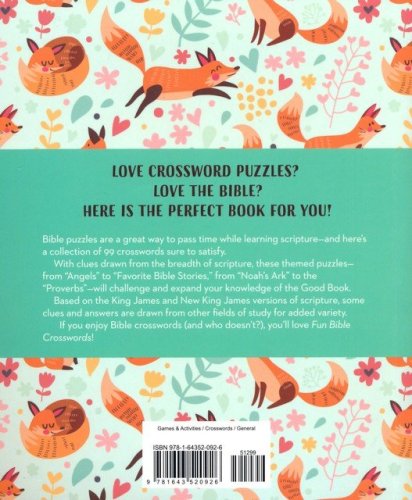 Love crossword puzzles?
Love the Bible?
Here is the perfect book for you!
 
Bible puzzles are a great way to pass time while learning scripture—and here's a collection of 99 crosswords sure to satisfy.  With clues drawn from the breadth of scripture, these themed puzzles will challenge and expand your knowledge of the Good Book.  Inside, you'll find puzzles onAngelsChristmasFavorite Bible Storieshe GospelNoah's ArkProphets and Propheciesthe Proverbsand much, much moreBased on the King James and New King James versions of scripture, some clues and answers are drawn from other fields of study for added variety.
If you enjoy Bible crosswords (and who doesn't?), you'll love Fun Bible Crosswords!