From New Age To New Life: A Passage from Darkness to the Light of Christ – eBook
Sandra Clifton
---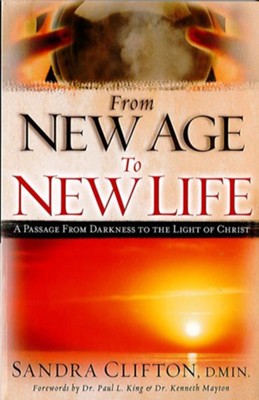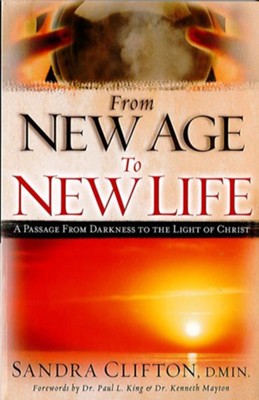 ISBN:

9781616388935, 9781616388935

Page count:

0

Published:

2012-03-06

Format:

DRM Protected ePub

Publisher:

Creation House

Language:

Author:

Sandra Clifton
"Whether or not you believe that psychics are real is not the point of this book," writes Clifton. "Obviously there is ongoing appeal for such things, or God's Word would not keep warning against them. The point of my book is to show triumph over sin and darkness."
The former professional psychic, then known as Sandra McNeil, reveals the true nature of New Age thought and practices and how God opened her eyes to deception and set her free. She presents practical insight for tactful dialogue with individuals caught in the web of such beliefs, as well as tips for intercessory prayer. The inclusion of prayer strategies and discussion questions makes From New Age to New Life both theological and practical.
With great experience as an author and editor, as well as a doctorate of ministry from Oral Roberts University, Clifton does an excellent job of telling her story in five significant parts: "My Journey," "Reflections," "What Can Be Done?" "Prayer Strategies," and "Talking It Over." Like sharing snapshots from a trip, she also includes distinct scenes from her life. Each is followed by reflection, in which she looks back on her experiences or thoughts with theological and biblical perspectives. In the process, she addresses how to help lost people out of the occult and New Age.
Readers of this wonderfully written book will come away feeling warm inside knowing good still comes out on top.