Focus on the Future: Why Your Voice Matters Now More Than Ever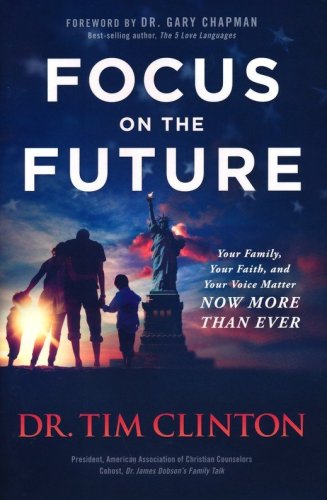 ---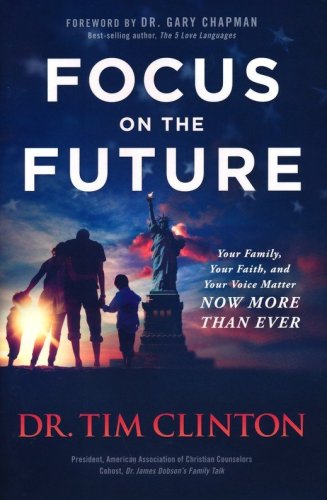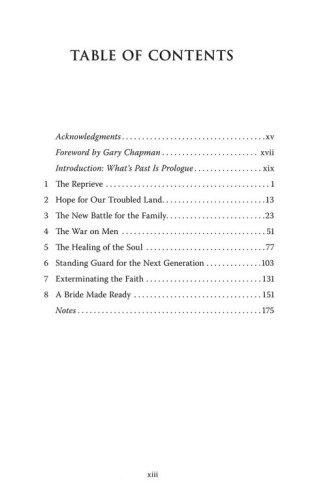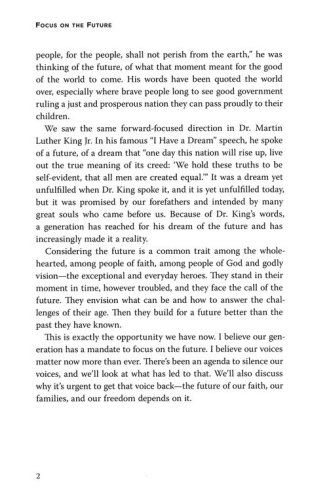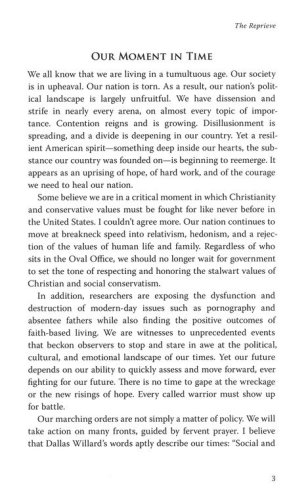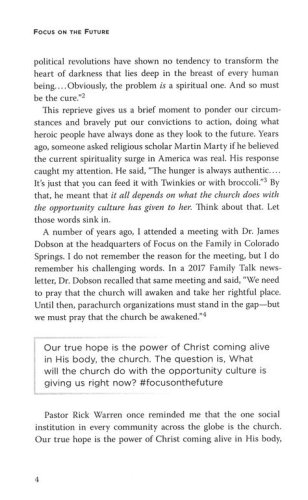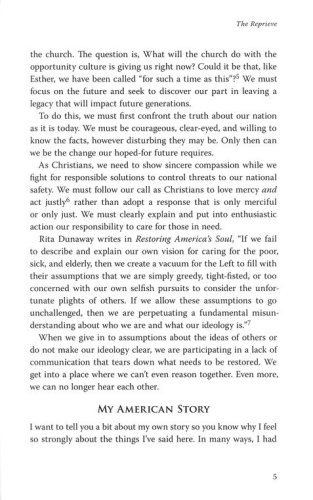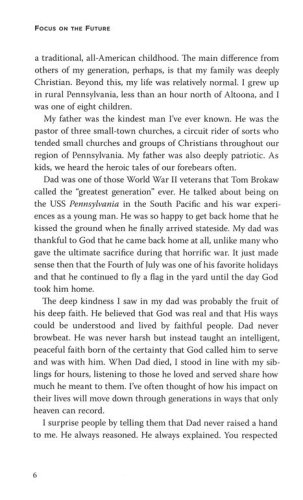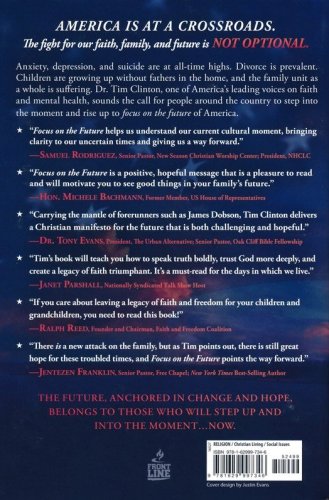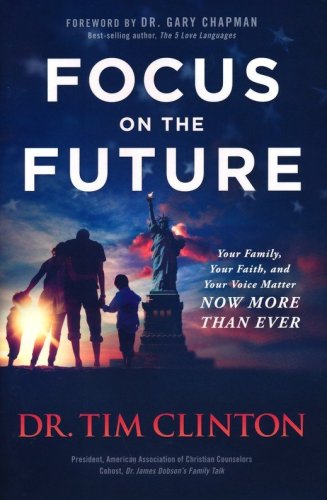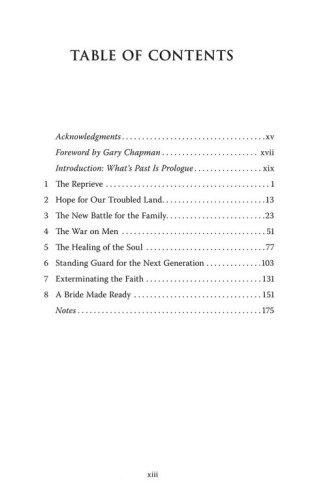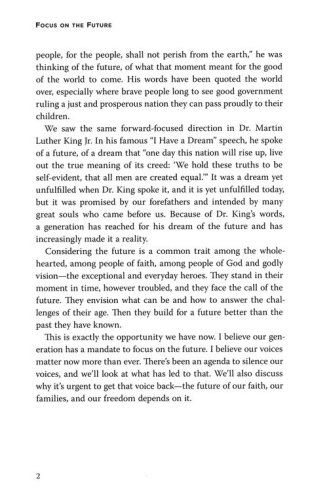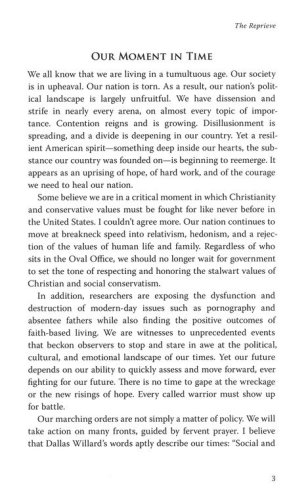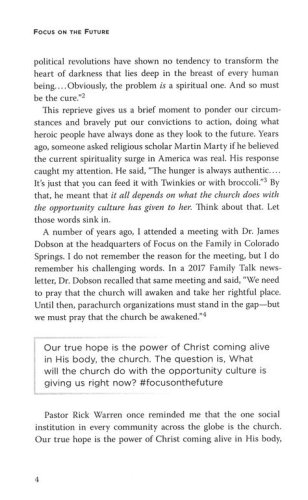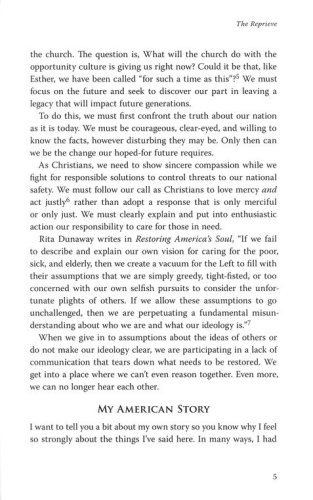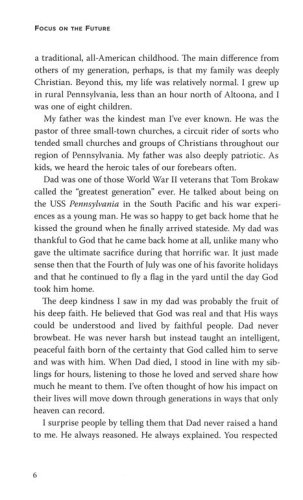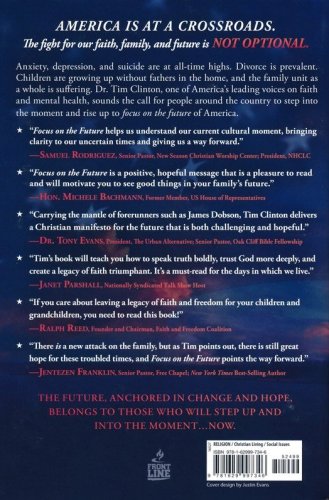 ISBN:

162999734X, 9781629997346

Page count:

224

Published:

2021-10-05

Format:

Hardcover

Publisher:

Frontline

Language:
AMERICA IS AT A CROSSROADS.
The fight for our faith, family, and future is NOT OPTIONAL.
Anxiety, depression, and suicide are at all-time highs. Divorce is prevalent. Children are growing up without fathers in the home, and the family unit as a whole is suffering. Dr. Tim Clinton, one of America's leading voices on faith and mental health, sounds the call for people around the country to step into the moment and rise up to focus on the future of America.
What does the future hold for America? Will the current and coming cultural battles ultimately destroy or preserve our freedoms?
From the president of the American Association of Christian Counselors Dr. Tim Clinton, an eminent American counselor and associate of Dr. James Dobson, believes this moment in American history is a reprieve. It is a moment to take stock. We must know the season we are in, maximize our opportunities, and ready ourselves for the cultural battles that are sure to befall us. It is a moment to prepare. It is a moment to focus on the future.
And it starts with you!
The future is bright, the victories are destined, and great things await the faithful who prepare.
THE FUTURE, ANCHORED IN CHANGE AND HOPE, BELONGS TO THOSE WHO WILL STEP UP AND INTO THE MOMENT…NOW.
FOREWORD BY DR. GARY CHAPMAN Best-selling author of The 5 Love Languages