Field Hospital Catechesis: The Core Content for RCIA Formation
Nick Wagner
---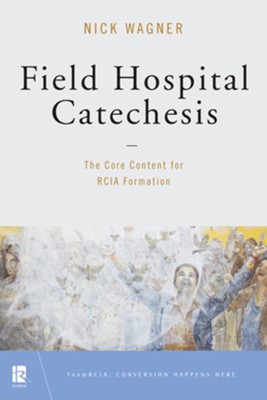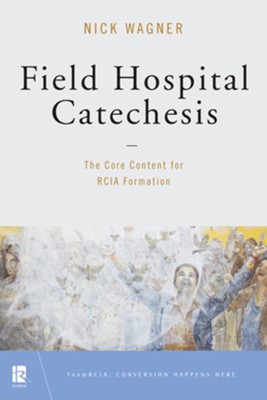 ISBN:

081464466X, 9780814644669

Page count:

120

Published:

2018-03-08

Format:

Paperback

Publisher:

Liturgical Press

Language:

Author:

Nick Wagner
If, as Pope Francis says, the church is a field hospital, then what does it mean to care for the wounded and heal the wounds? What would we do first? Indeed, God sends all of us—especially catechists and teachers—to heal the world. And the first thing we have to do is this: proclaim that Jesus Christ saves us. This first proclamation heals the wounds of unbelievers, seekers, and believers alike.
Field Hospital Catechesis: The Core Content for RCIA Formation explores the nine core teachings of the church that make up this first proclamation. Readers will become catechists and evangelists equipped to bring healing to those around them by learning:
  how to shift from making name-only-Catholics to making Catholic-disciples;  the first thing we have to say to seekers;  a thoroughly Catholic understanding of evangelization;  how what we teach and the way we teach heals the suffering of the world and the wounds of the seekers;  Pope Francis's solution to what he sees as an urgent crisis in the world;  the true vocation of a catechist and how to live it out;  why only nine core teachings of the church should be the consistent focus of our catechesis;  how the nine core teachings of the church tell the great story of our salvation.
This book will radically change the way you think about RCIA formation and the task of evangelization.