Faith Working through Love: A Resource for United Methodist Teaching – eBook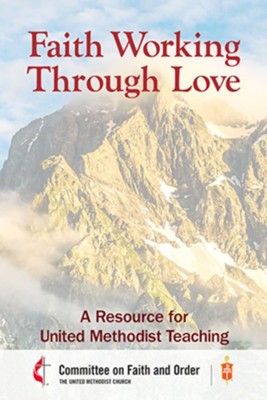 ---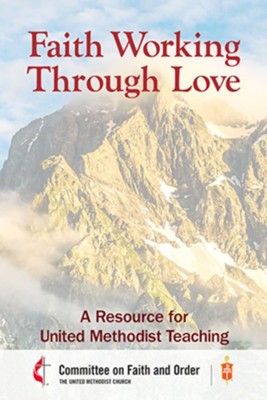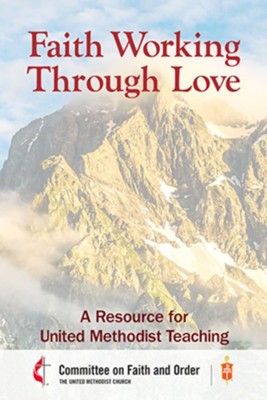 "For in Christ Jesus . . . the only thing that counts is faith working through love." —Galatians 5:6, NRSV
Faith Working Through Love invites us to revisit and reclaim essential Christian beliefs and practices as United Methodists. In an easy to follow question and answer format, the study recaps basic teachings and practices of Christian faith and underscores the core convictions of United Methodists.
~~~
Why Read This Book?
People are struggling to cope with everyday life and our societies are divided and broken. Some wonder if lifting up the core doctrines of Christian faith divide us and cause further disagreements. But to the contrary, it is in times of uncertainty that we yearn to find our spiritual bearings by recalling our history and enduring teachings.
This book helps us know who God is, what God is doing in the world, and how God includes us in making the world more loving and just. The Methodist tradition springs from forbears in the faith who prayed, learned, and served their neighbors together to increase their knowledge of God and actively shared God's love in word and deed in all the places they lived, struggled, and loved.
The teachings you'll encounter in these pages are already making a difference in the lives of United Methodists around the world. We pray that through study and conversation with others, you too will encounter the Spirit of God who heals, strengthens, empowers, and transforms us. The questions and answers offered in this volume will challenge and embolden you as you grow in grace and love and to serve Christ.
Faith Working Through Love bids you to take up the contents of this volume and read it, discuss it, and reflect upon it; and may God use it to bless you and to make you a blessing in the world.
—David N. Field, Ecumenical Staff Officer for Faith and Order –
Faith Working Through Love has been crafted as a foundational United Methodist teaching resource by the Committee on Faith and Order of The United Methodist Church and received and commended to the church by the United Methodist Council of Bishops.