---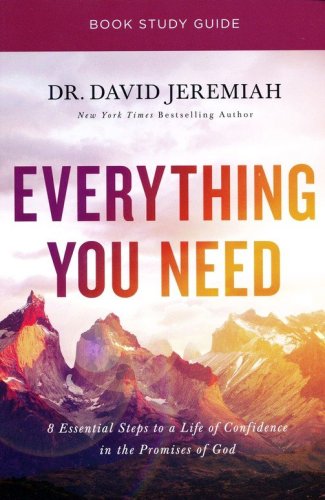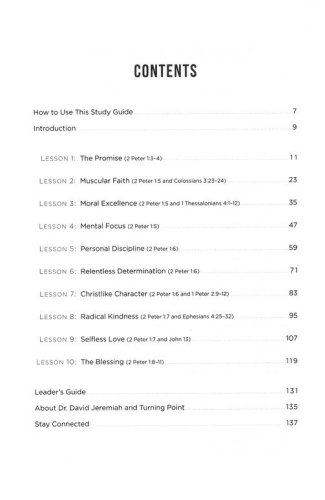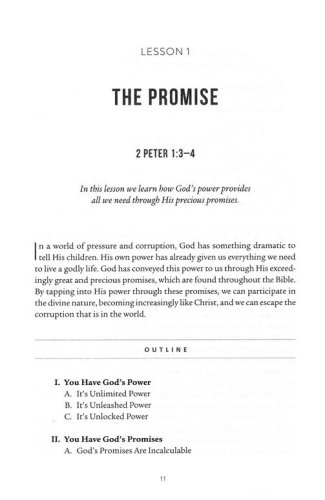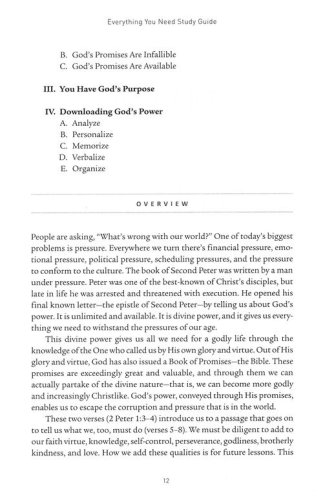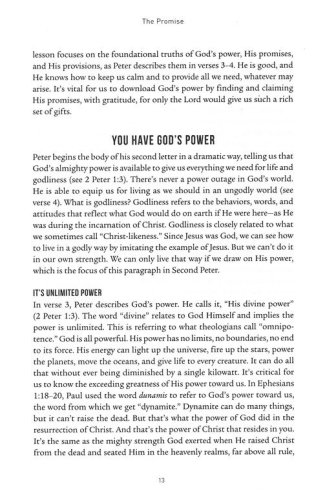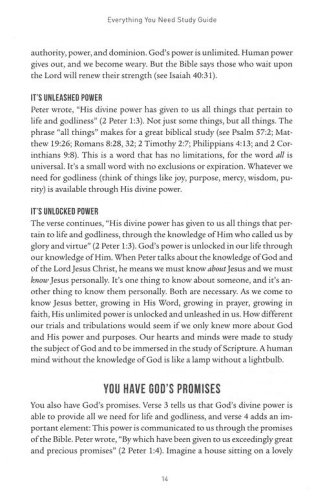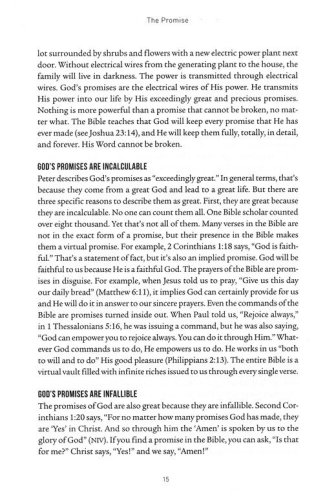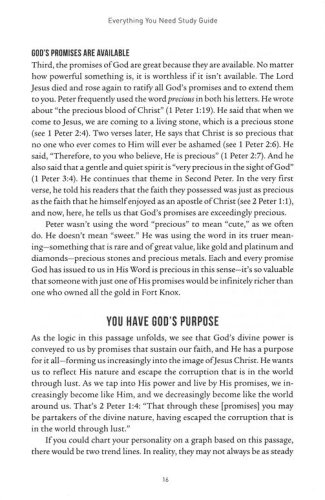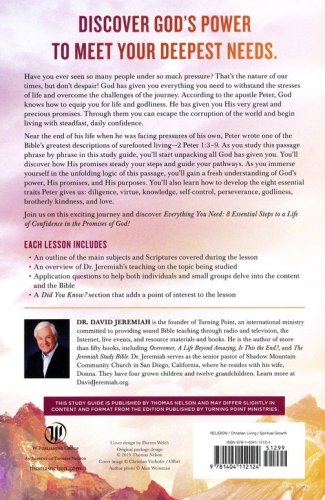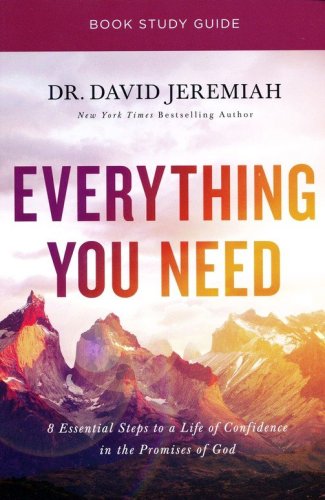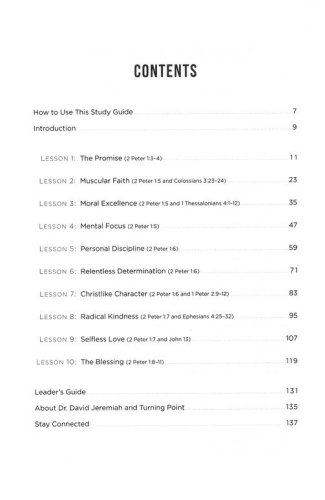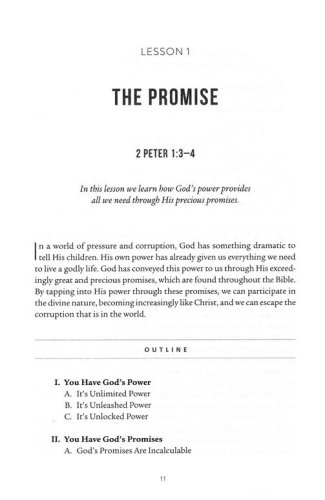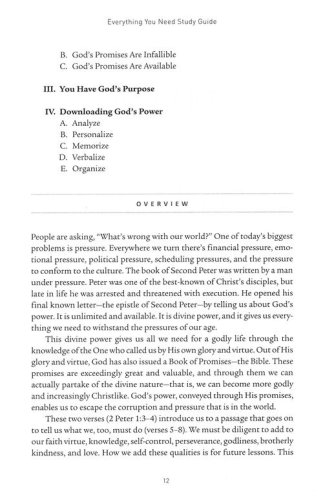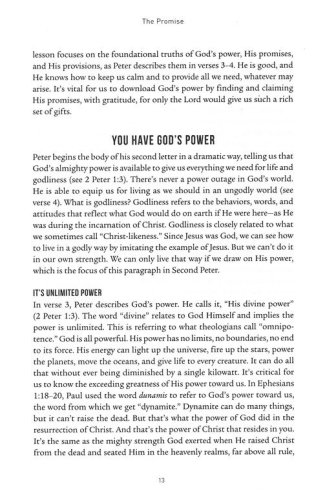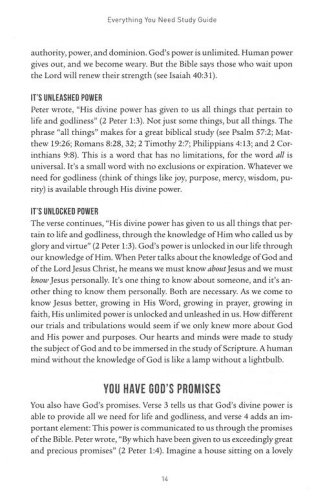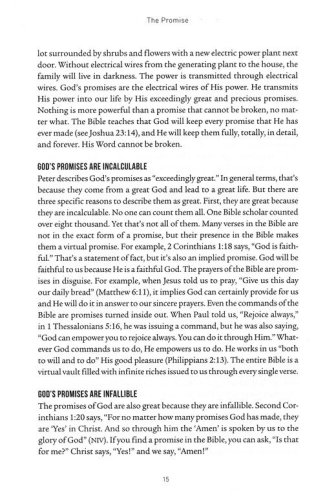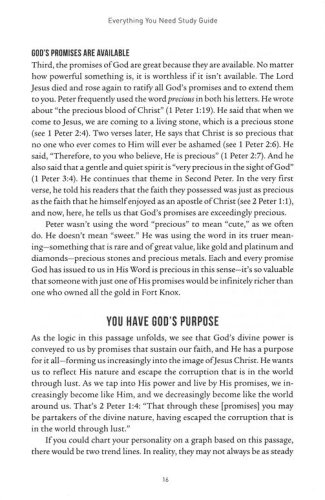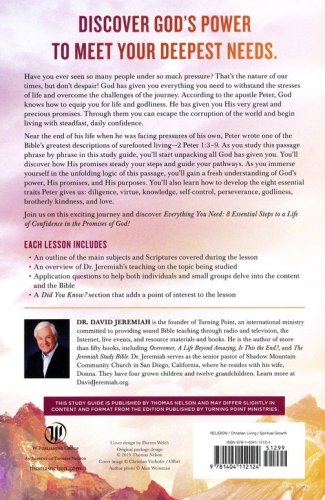 Have you ever seen so many people under so much pressure?  That's the nature of our times, but don't despair! God has given you everything you need to withstand the stresses of life and overcome the challenges of the journey. According to the apostle Peter, God knows how to equip you for life and godliness.  He has given you His very great and precious promises. Through them you can escape the corruption of the world and begin living with steadfast, daily confidence.
Near the end of his life when he was facing pressures of his own, Peter wrote one of the Bible's greatest descriptions of surefooted living—2 Peter 1:3-9. As you study this passage phrase by phrase in this study guide, you'll start unpacking all God has given you.  You'll discover how His promises stead your steps and guide your pathways.  As you immerse yourself in the unfolding logic of this passage, you'll gain fresh understanding of God's power, His promises, and His purposes.  You'll also learn how to develop the eight essential traits Peter gives us: diligence, virtue, knowledge, self-control, perseverance, godliness, brotherly kindness, and love.
Join us on this exciting journey and discover Everything You Need: 8 Essential Steps to a Life of Confidence in the Promises of God!
Each lessons includes
An outline of the main subjects and Scriptures covered during the lesson
An overview of Dr. Jeremiah's teaching on the topic being studies
Application questions to help both individuals and small groups delve into the content and the Bible
A Did You Know? section that adds a point of interest to the lesson