Everything is Possible Study Guide: Understanding the Six Phases of Faith
Rick Warren
---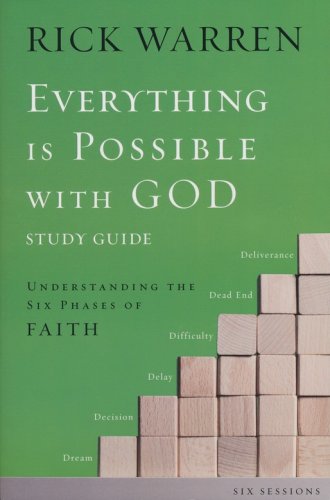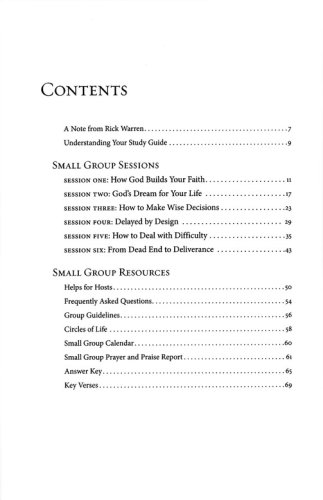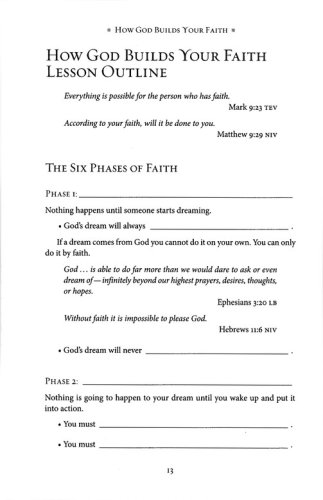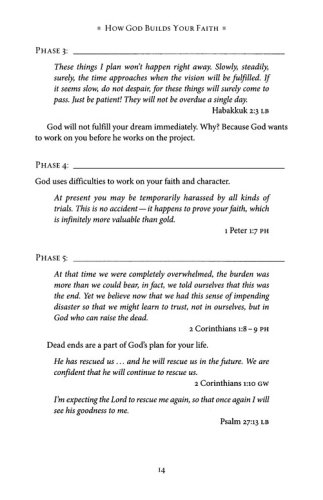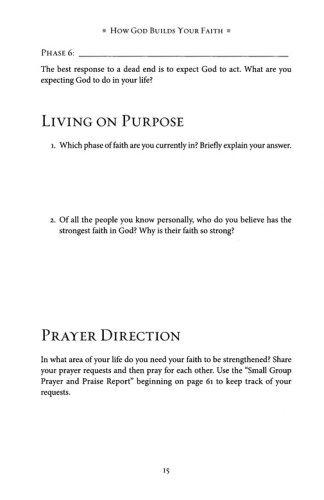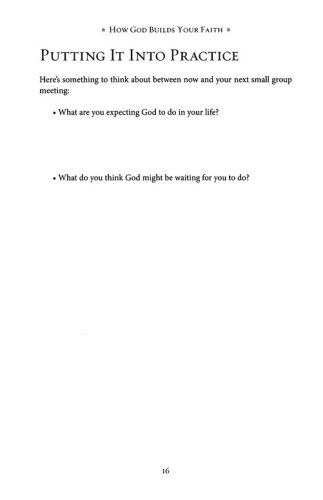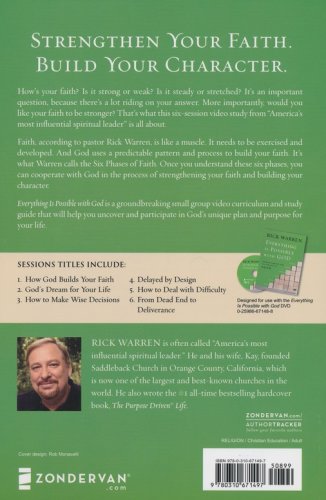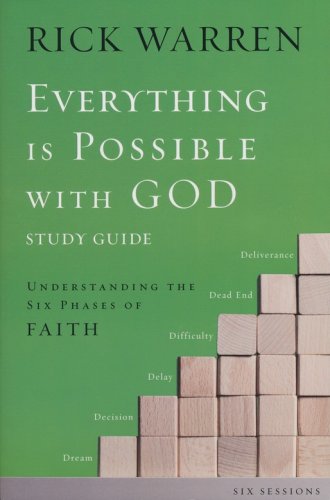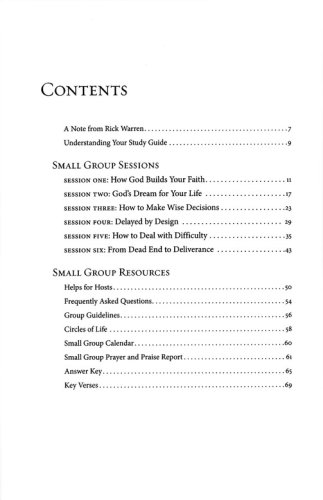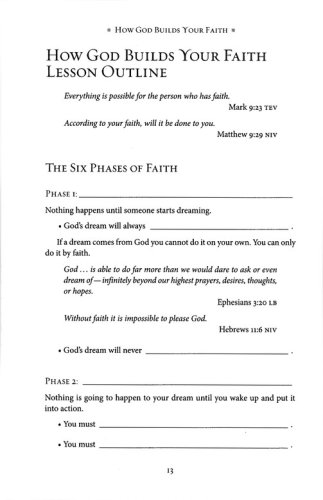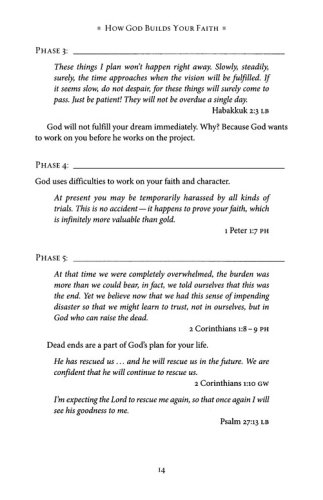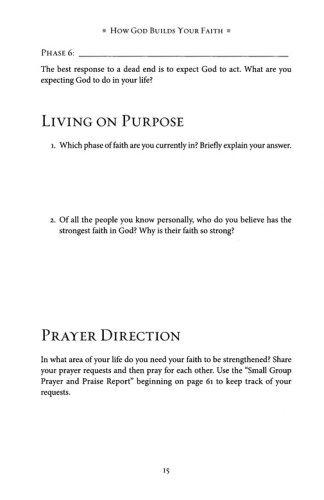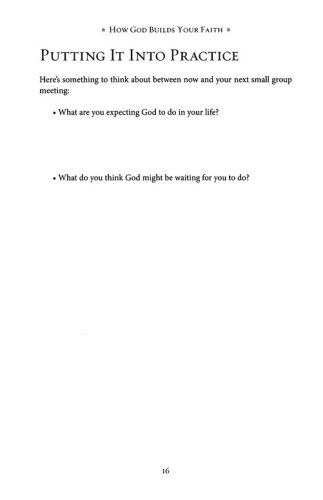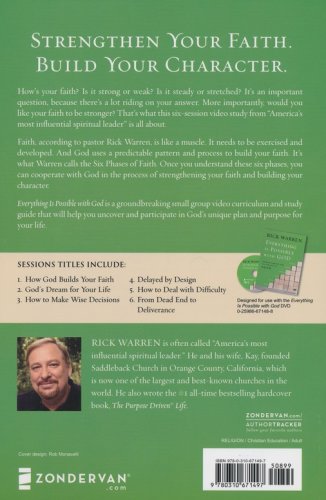 ISBN:

0310671493, 9780310671497

Page count:

96

Published:

2010-11-06

Format:

Paperback

Publisher:

Zondervan

Language:

Author:

Rick Warren
This six-session small group Bible study from Pastor Rick Warren (DVD/digital video sold separately), Everything is Possible with God, helps you recognize, understand, and cooperate in the predictable patterns and processes God uses to strengthen your faith and develop your character.
How's your faith? Strong or weak? Is it steady or stretched? It's an important question, because there's a lot riding on your answer. More importantly, would you like your faith to be stronger? That's what this study from "America's most influential spiritual leader" is all about.
Faith, according to Pastor Rick Warren, is like a muscle. It needs to be exercised and developed. And God uses a predictable pattern and process to build your faith. It's what Warren calls the Six Phases of Faith. Once you understand these six phases, you can cooperate with God in the process of strengthening your faith and building your character.
Everything is Possible with God is a groundbreaking small group bible study that  helps you uncover and participate in God's unique plan and purpose for your life.
This Study Guide is filled with helpful discussion starters, video overviews, a helpful Leader's Guide and much more. It's designed to be used with the companion Everything is Possible with God DVD (sold separately).
Sessions include:
How God Builds Your FaithGod's Dream for Your LifeHow to Make Wise DecisionsDelayed by DesignHow to Deal with DifficultyFrom Dead End to Deliverance
Designed for use with the Everything Is Possible with God Video Study (sold separately).