El plan de amor Mediterraneo: Los 7 secretos para tener pasion duradera en el matrimonio – eBook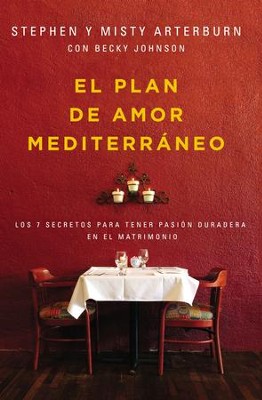 ---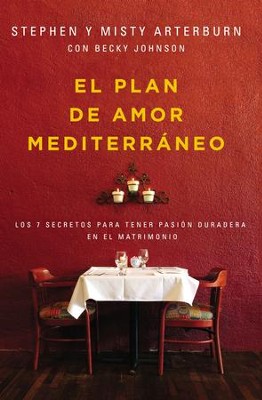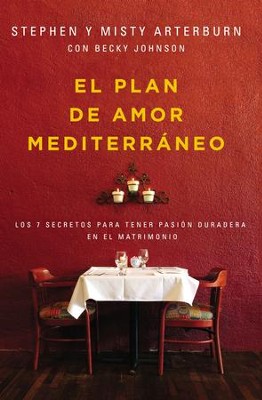 ISBN:

9780829767919, 9780829767919

Page count:

0

Published:

2017-10-24

Format:

DRM Protected ePub

Publisher:

Vida

Language:
Steve Arterburn y su esposa Misty revelan «siete secretos de la pasión» de algunos de los países más románticos del mundo: Italia, Francia, España, Grecia e Israel.
La mayoría de las parejas deciden casarse en medio de la pasión, pero pronto se encuentran preguntándose a sí mismos «¿cómo conseguimos que el amor sea interesante, divertido y romántico? ¿Cómo mantenemos la llama de la pasión ardiendo por décadas?»
Steve and Misty Arterburn ofrecen respuestas únicas e innovadoras a estas preguntas que han existido por tando tiempo. El romance duradero es mucho más que una cita o un fin de semana romántico. Un amor apasionado y duradero requiere de dos personas que están enamoradas sensualmente entre ellas y de la vida.
En este libro fascinante el autor explora investigaciones en siete actividades que activan la pasión luego describe cómo las culturas mediterráneas aplican estos secretos a la vida diaria. Steve and Misty también comparten cómo estos secretos tan divertidos de aplicar ha llevado a su matrimonio de estar confundido a tener confianza, de estar desanimado a vivir en deleite, y cómo tu también puedes lograrlo.
Este libro ayudará a las parejas a ser más alegres, creativas, interactivas y románticas, manteniendo encendida la pasión que resiste al paso de los años.