El Plan Daniel: Diario Personal (The Daniel Plan Journal)
Rick Warren
---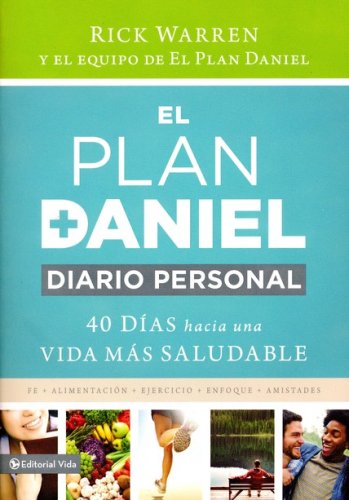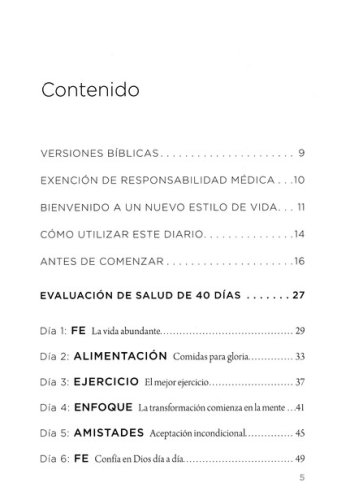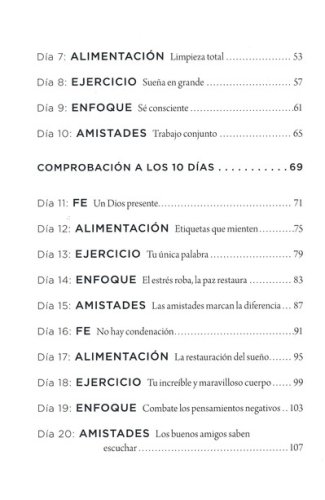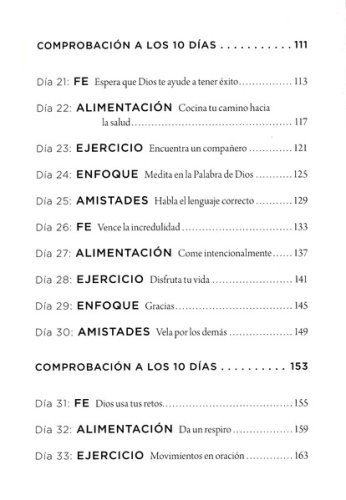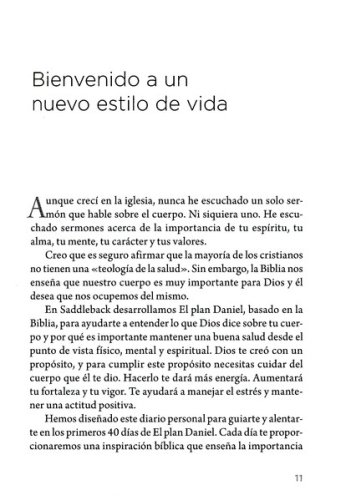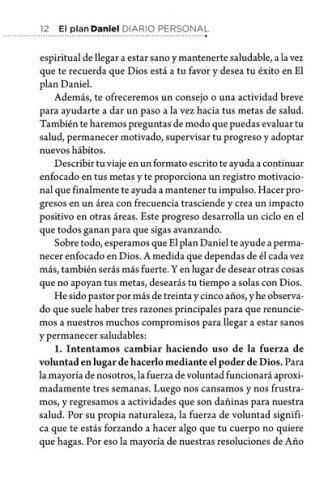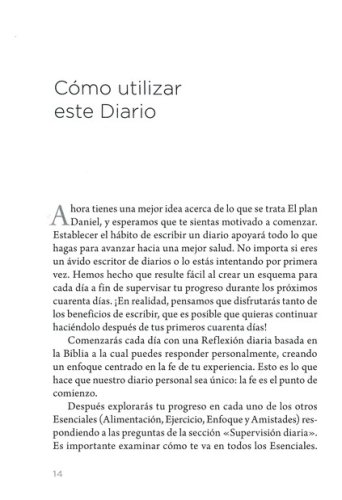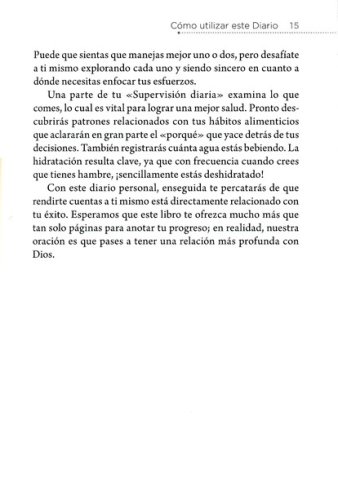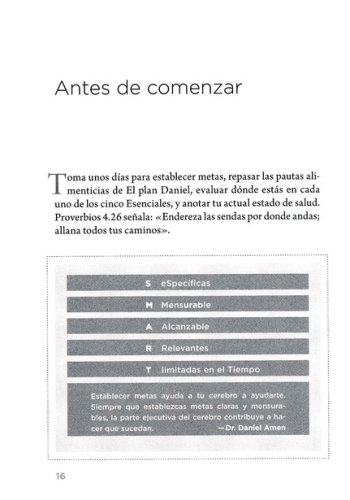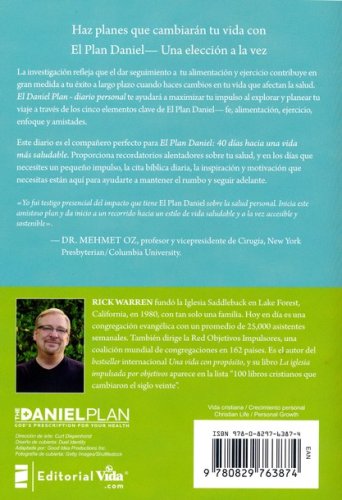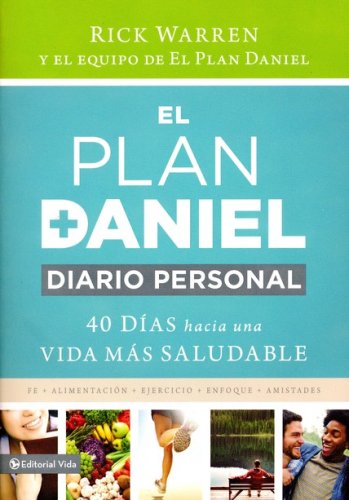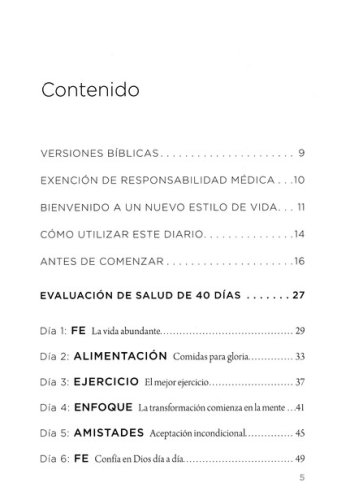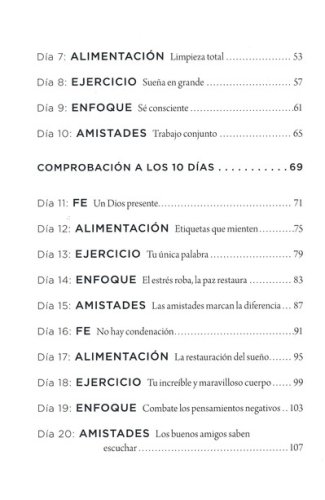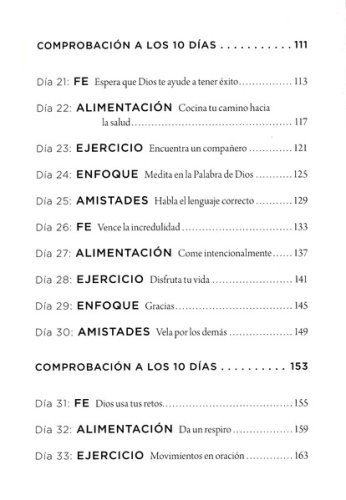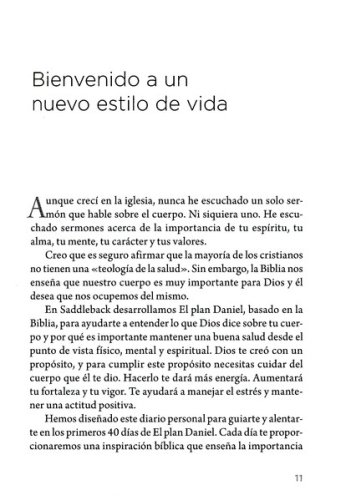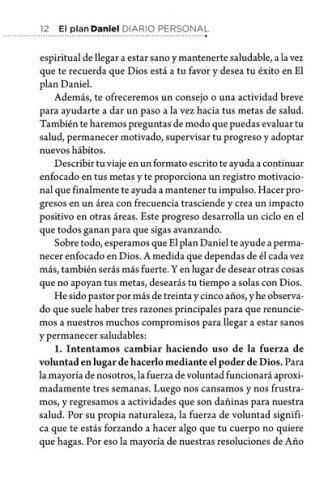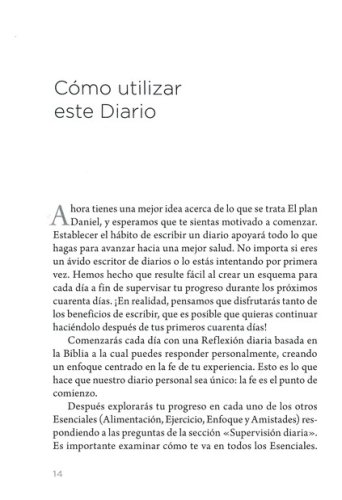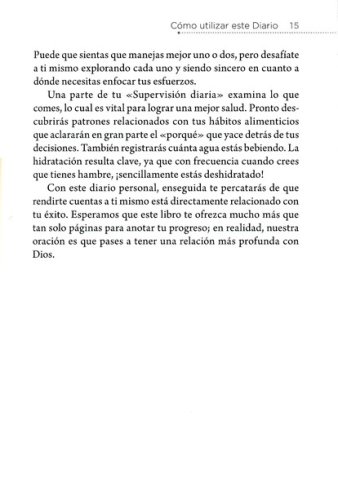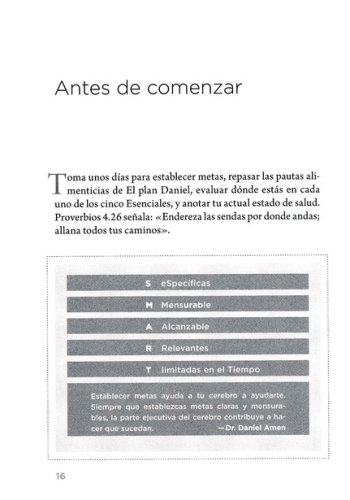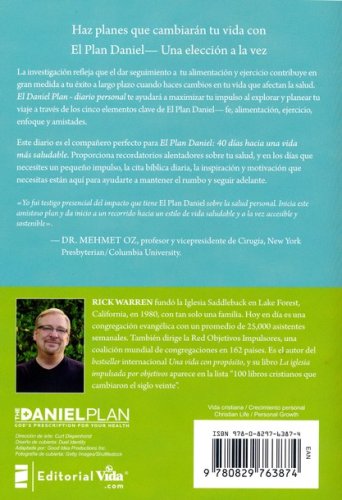 El Plan Daniel, Diario Personal de Rick Warren, Daniel Amen y Mark Hyman es mucho más que un simple plan de dietas. Es una apetitosa estrategia para lograr un estilo de vida sano en el que se alienta a las personas a estar más saludables optimizando las cinco claves esenciales: fe, alimentación, ejercicio, enfoque y amistades. El Plan Daniel te muestra como el concentrarte en la potente combinación de las cinco claves esenciales puede cambiar tu vida para siempre, decisión a decisión. Este libro te alentará a profundizar en tu relación con Dios y desarrollar una comunidad de amigos de apoyo que te animarán a tomar decisiones sanas cada día. El resultado: cambios graduales que transformarán tu vida de adentro hacia afuera. Contiene:
Guía práctica para un nuevo estilo de vida sano.Evaluación personal de áreas de bienestar.Evaluación de salud.Establecimiento de Metas SMART.Supervisión y comprobación diaria de metas.
The Daniel Plan Journal
The Daniel Plan Journal by Rick Warren, Daniel Amen and Mark Hyman is so much more than a simple diet plan. It is an appetizing strategy to achieve a healthy lifestyle in which people are encouraged to be healthier, using the five essential keys: faith, food, fitness, focus, and friends. The Daniel Plan shows you how by concentrating on the powerful combination of the five essential keys you can change your life forever, decision by decision. This book will encourage you to deepen your relationship with God and develop a community of supportive friends who will encourage you to make healthy choices every day. The outcome: gradual changes that will transform your life from the inside out. It Contains:
A practical guide to a new healthy lifestyle.Personal assessment of wellness areas.Health assessment.Setting of SMART Goals.Monitoring and daily checking of goals.