Discovering Joy in Philippians: A Creative Bible Study Experience
Pam Farrel
---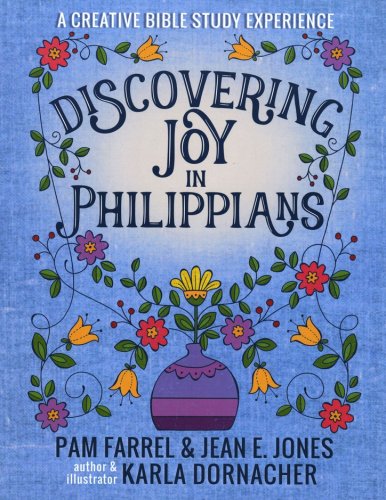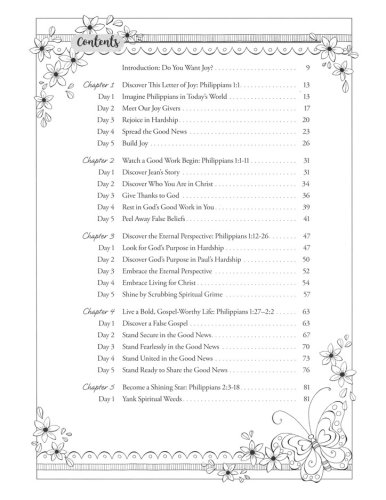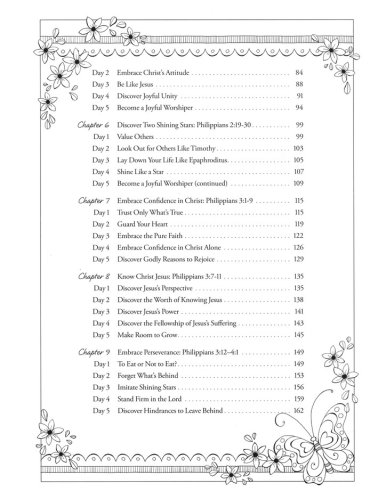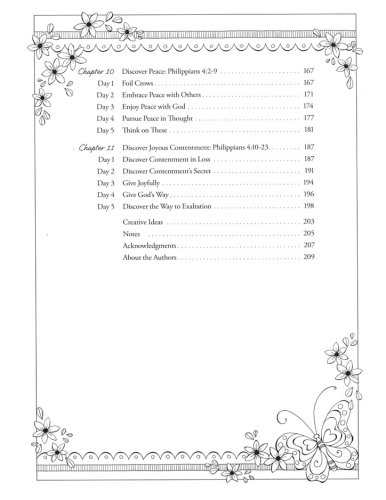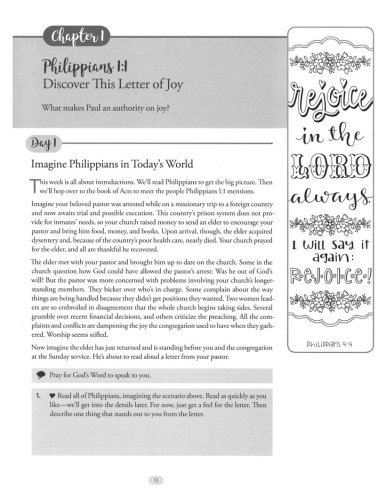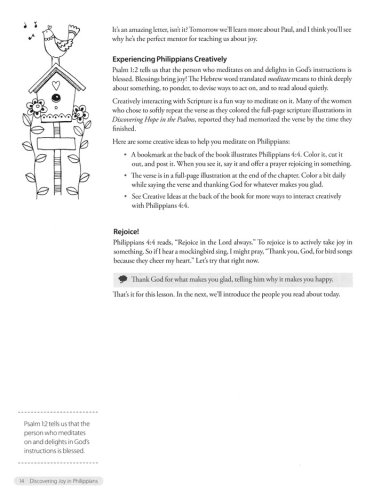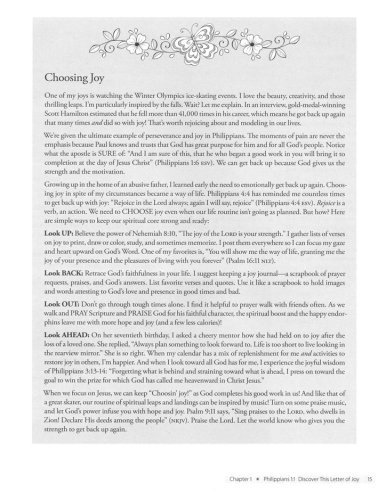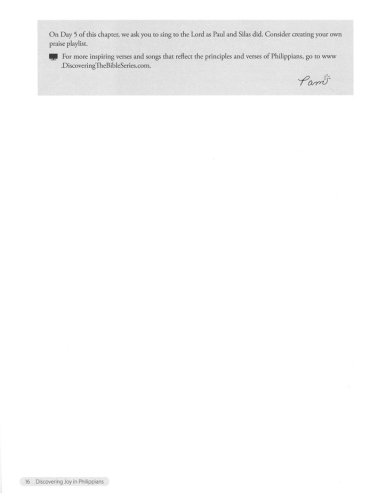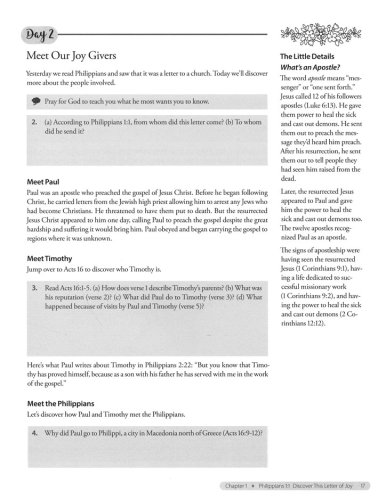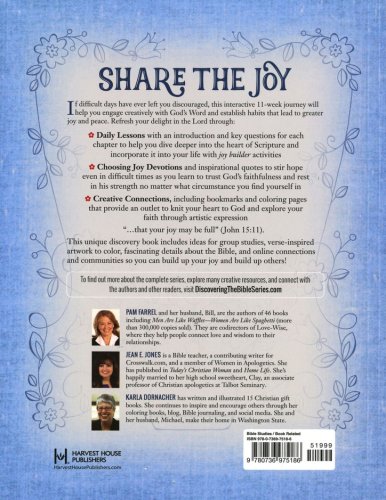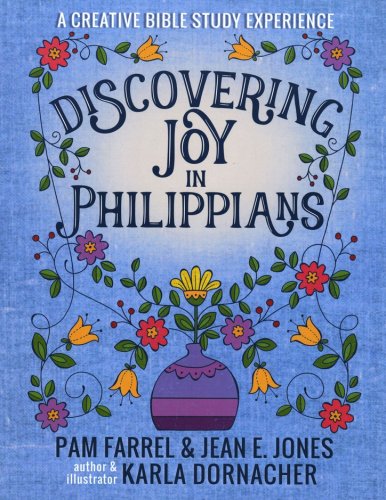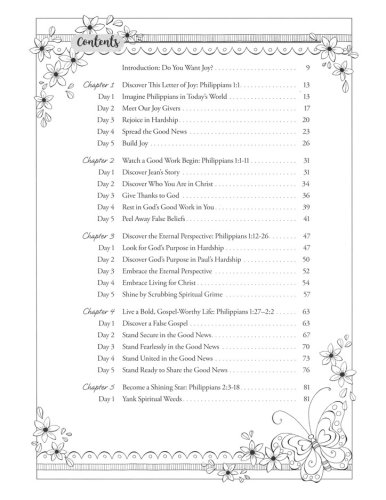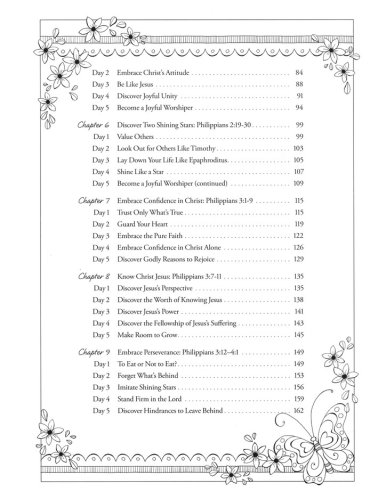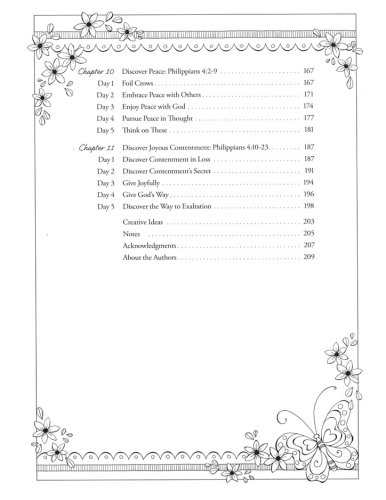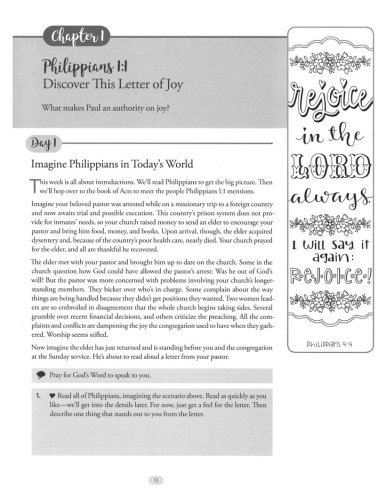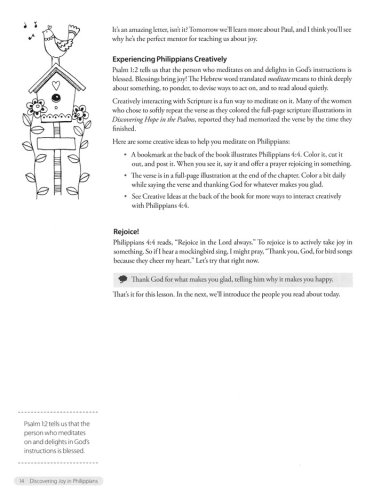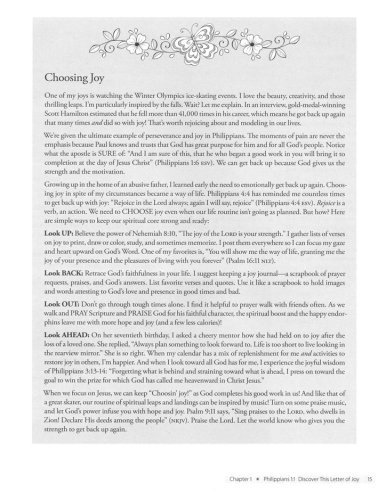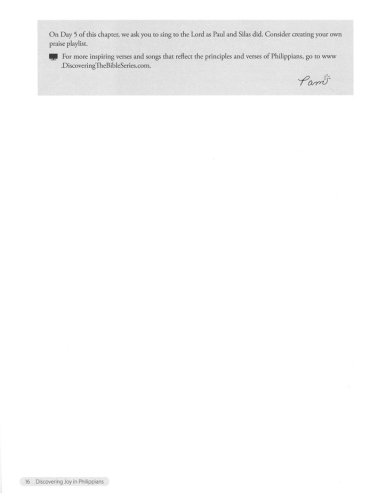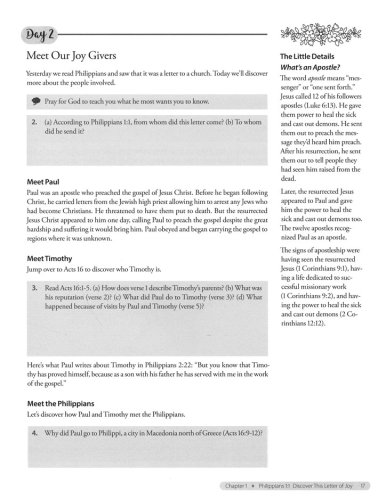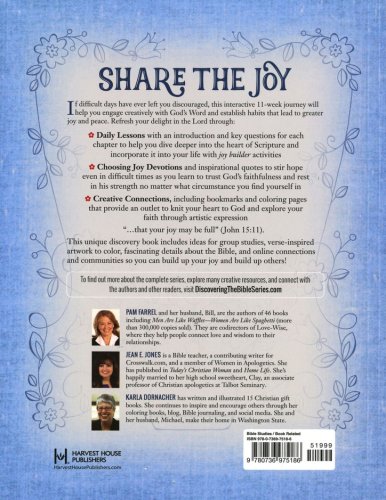 Share the Joy
If difficult days have ever left you discouraged, this interactive 11-week journey will help you engage creatively with God's Word and establish habits that lead to greater joy and peace. Refresh your delight in the Lord through:
Daily Lessons with an introduction and key questions for each chapter to help you dive deeper into the heart of Scripture and incorporate it into your life with joy builder activities
Choosing Joy Devotions and inspirational quotes to stir hope even in difficult times as you learn to trust God's faithfulness and rest in his strength no matter what circumstance you find yourself in
Creative Connections including bookmarks and coloring pages that provide an outlet to knit your heart to God and explore your faith through artistic expression
 "…that your joy may be full." John 15:11
This unique discovery book includes ideas for group studies, verse-inspired artwork to color, fascinating details about the Bible, and online connections and communities so you can build up your joy and build up others!
To find out more about the complete series, explore many creative resources, and connect with the authors and other readers, visit DiscoveringTheBibleSeries.com.