---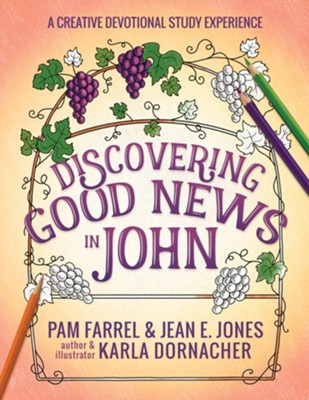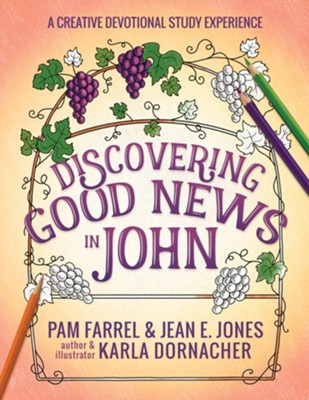 ISBN:

0736981454, 9780736981453

Page count:

224

Published:

2022-07-05

Format:

Paperback

Publisher:

Harvest House

Language:
Welcome to Your Interactive Journey Through John!
Whether you're a new or longtime believer, you'll gain a wealth of wisdom when you study the Gospel! In Discovering Good News in John, authors Pam Farrel, Jean E. Jones, and Karla Dornacher encourage you to revisit the story of Jesus's life—and be transformed along the way.
This 10-week Bible guide illuminates John's unique account of Jesus's mission, ministry, and resurrection, calling you to pause and ponder each verse. You'll be uplifted by fresh insights into the incredible book of Johnenlightening contexts, including the culture, celebrations, and community of Jesus's eranew applications from the good news for your daily lifemotivating devotions followed by affirmational prayerscreative coloring pages featuring hope-filled, worship-inspiring Bible verses Immerse your heart, mind, and soul in the life-giving truths of the Gospel! This new installment in the Discovering the Bible series will give you brand new eyes that let you savor and cherish each detail John reveals about Jesus's time on earth.