---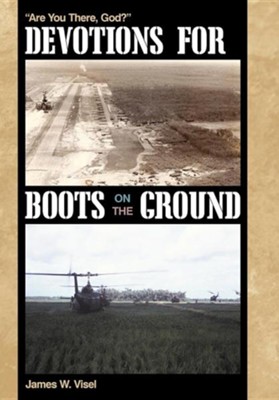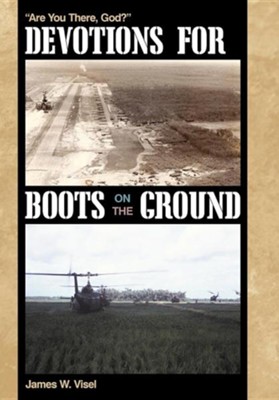 ISBN:

144971398X, 9781449713980

Page count:

132

Published:

2011-09-15

Format:

Hardcover

Publisher:

WestBow Press

Language:

Author:

James W. Visel
Possibly there is nothing more conducive to thoughts of the Eternal, than having one's face slammed into red, wet muck, with explosions so close your body arcs and bounces off the ground, hot shards burn in your flesh, and concussions are bright flashes of dirty fire beating a tattoo on the light receptors in the backs of your eyes. Your head aches; throbbing from visual shock waves.
Time has come to an end; there is no right, no wrong, only whatever follows a life that is now over. The dark reaper is here. What's it going to be like on the other side? Is there an "other side"?
The old timers use the maxim, "There are no atheists in a fox-hole." Possibly so; I can only give my own experience, and I never had the opportunity to be in one. Combat aviators crash and sometimes burn instead. But close calls almost always give rise to interminable questions; especially when the survived experience is seared into the human psyche.
For some, satisfactory answers never seem to come. For myself, may I pro-offer both scorching experience, and incredible life-lessons learned? Then, should you ever fall into similar adventure; you man go into it better prepared than I was.
JWV