Days with Jesus Part 1: Exploring the Mysterious Life of Jesus through the Eyes of His Best Friend – eBook
Jim Jackson
---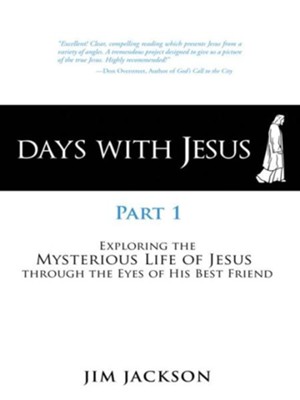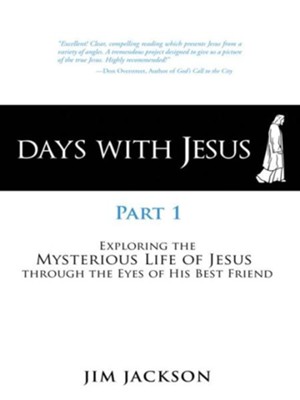 ISBN:

9781449741341, 9781449741341

Page count:

0

Published:

2012-03-15

Format:

DRM Free ePub

Publisher:

WestBow Press

Language:

Author:

Jim Jackson
How are you spending your days?
Jesus is the most interesting man who ever lived. He is also the most misunderstood man who ever lived. His influence is unprecedented. Many people profess to be his followers, but how much do you really know about him? Whether you have never looked into the life of Jesus or have followed him for years, Days with Jesus can transform your perspective of him forever.
In a groundbreaking combination of book and on-location videos shot in Israel, Jim Jackson takes readers through an immersive experience like no other. Read the words of Jesus. See the place where he said those words. Connect with Jesus in a new way. Watch the adventure begin in Bethlehem as Jesus is born and placed in a stone feeding trough. Walk to the Jordan River, where he is baptized by a locust-eating prophet. Go to the corner of the Temple, where Jesus is tempted to jump. See the place where Jesus cracks a whip and makes the religious leaders seethe with anger. Hear Jesus tell people to eat his flesh and drink his blood in Capernaum. Observe Jesus pardon the adulterous woman.
In Days with Jesus, we encounter the life of Jesus as told through his best friend, John: Jesus as the scandalous preacher; Jesus as the lover of people; Jesus as the miracle worker; Jesus as the hated rabbi. There is a lot to learn. There is much to behold.
Get to know the man many know of but don't know much about.
See more at DaysWithJesus.com.