---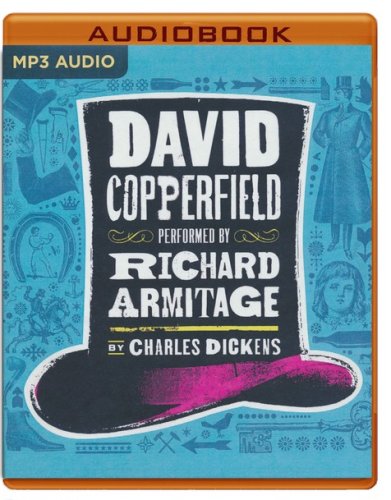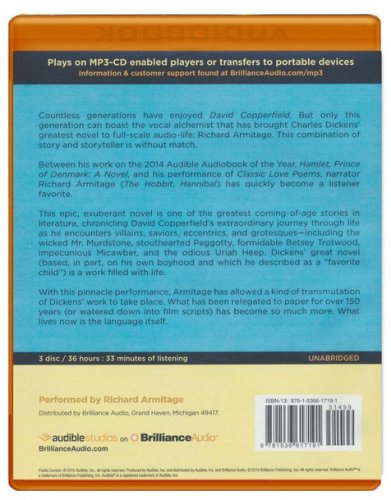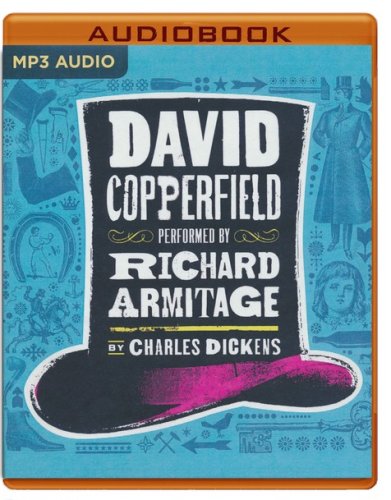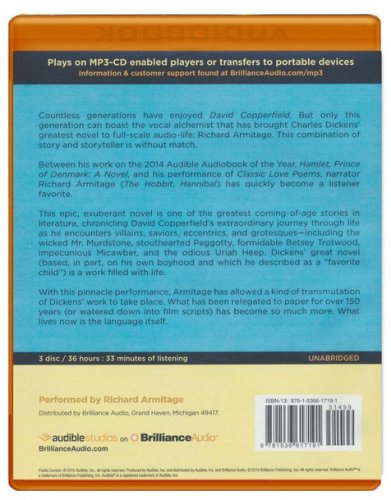 Countless generations have enjoyed David Copperfield. But only this generation can boast the vocal alchemist that has brought Charles Dickens' greatest novel to full-scale audio-life: Richard Armitage. This combination of story and storyteller is without match.
Between his work on the 2014 Audible Audiobook of the Year, Hamlet, Prince of Denmark: A Novel, and his performance of Classic Love Poems, narrator Richard Armitage (The Hobbit, Hannibal) has quickly become a listener favorite.
This epic, exuberant novel is one of the greatest coming-of-age stories in literature, chronicling David Copperfield's extraordinary journey through life as he encounters villains, saviors, eccentrics, and grotesques—including the wicked Mr. Murdstone, stouthearted Peggotty, formidable Betsey Trotwood, impecunious Micawber, and the odious Uriah Heep. Dickens' great novel (based, in part, on his own boyhood and which he described as a "favorite child") is a work filled with life.
With this pinnacle performance, Armitage has allowed a kind of transmutation of Dickens' work to take place. What has been relegated to paper for over 150 years (or watered down into film scripts) has become so much more. What lives now is the language itself.