---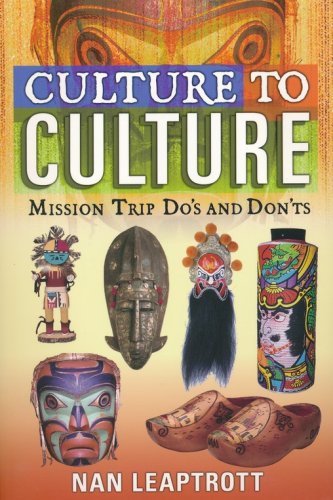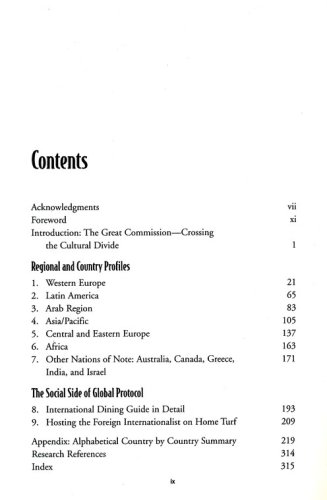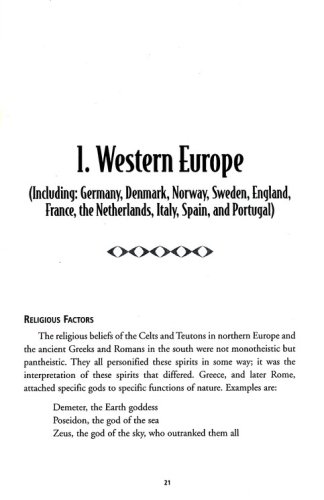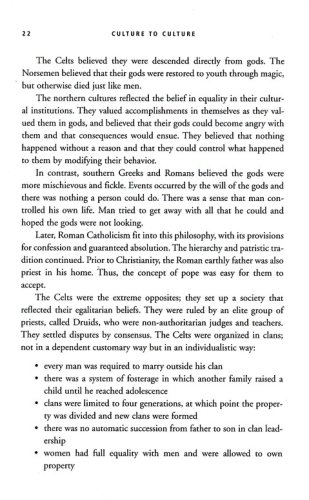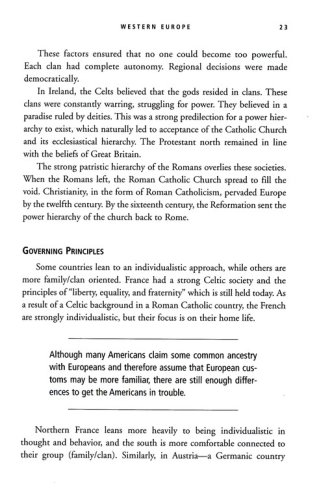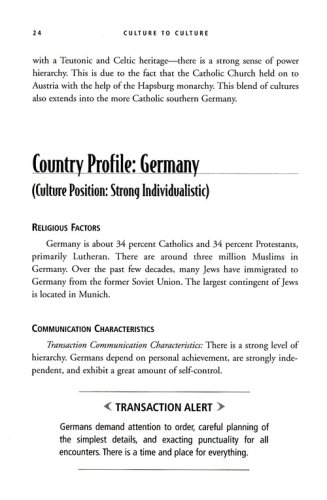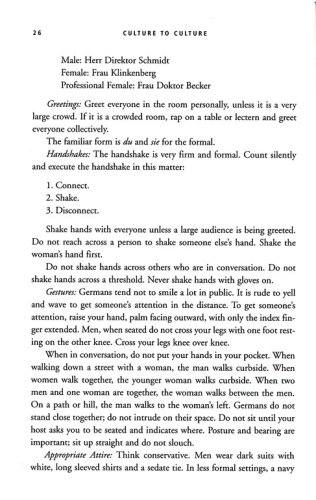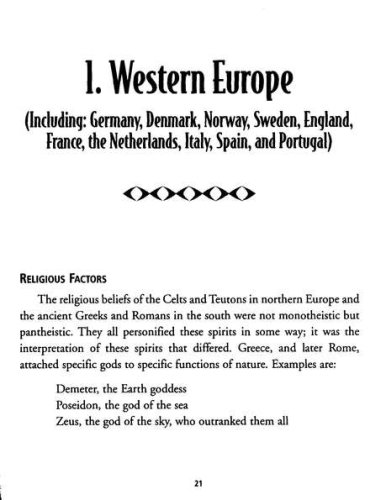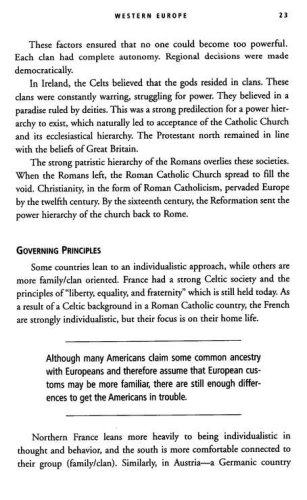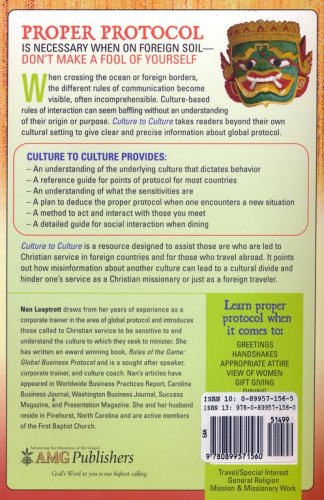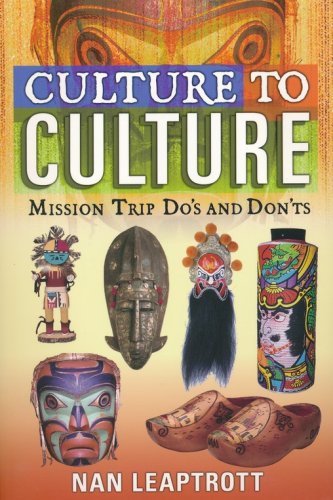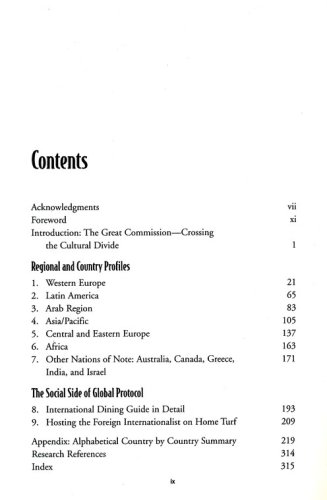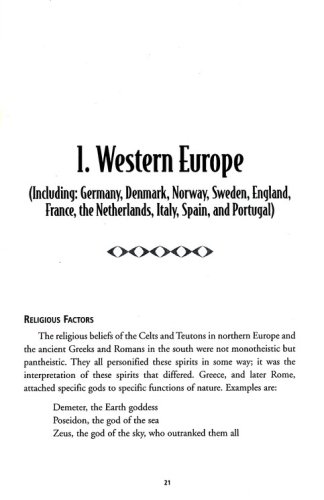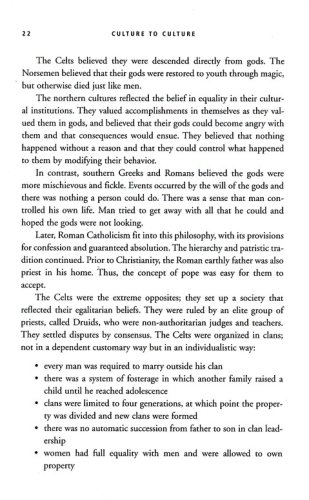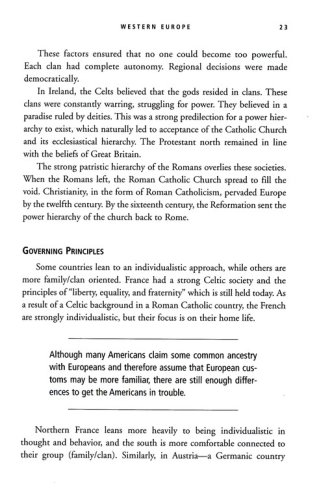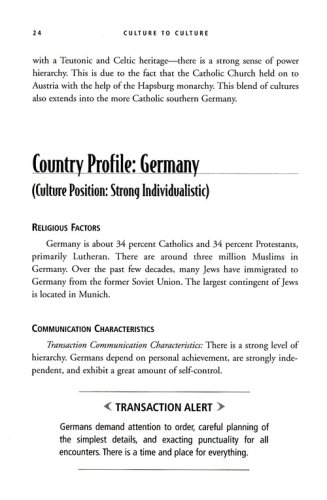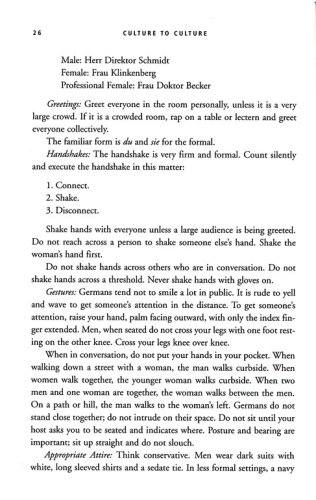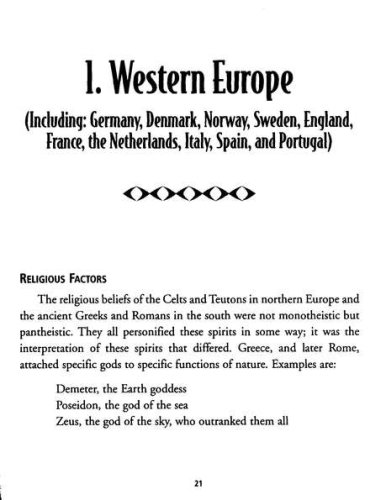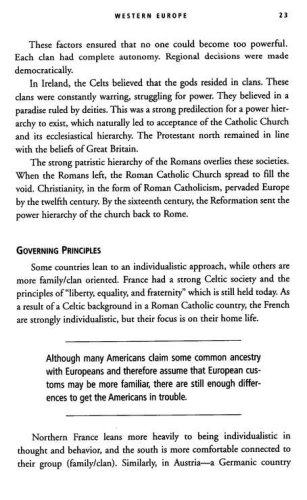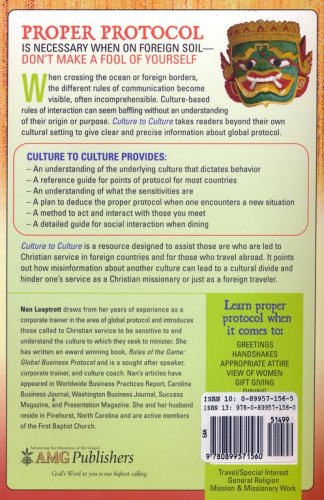 PROPER PROTOCOL
IS NECESSARY WHEN ON FOREIGN SOIL-
  DON'T MAKE A FOOL OF YOURSELF
When crossing the ocean or foreign borders, the different rules of communication become visible, often incomprehensible. Culture-based rules of interaction can seem baffling without an understanding of their origin or purpose. Culture to Culture take readers beyond their own cultural setting to give clear and precise information about global protocol.
CULTURE TO CULTURE PROVIDES:
–  An understanding of the underlying culture that dictates behavior
–  A reference guide for points of protocol for most countries
–  An understanding of what the sensitives are
–  A plan to reduce the proper protocol when one encounters a new situation
–  A method to act and interact with those you meet
–  A detailed guide for social interaction when dining.