Cuando decir lo siento no es suficiente (When Sorry Isn't Enough)
Gary Chapman
---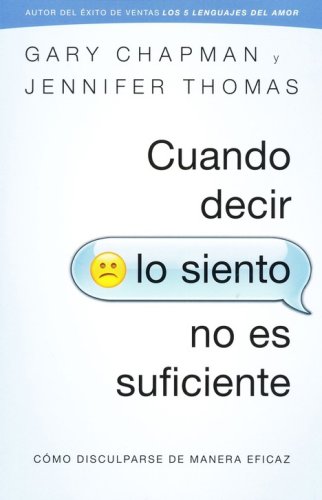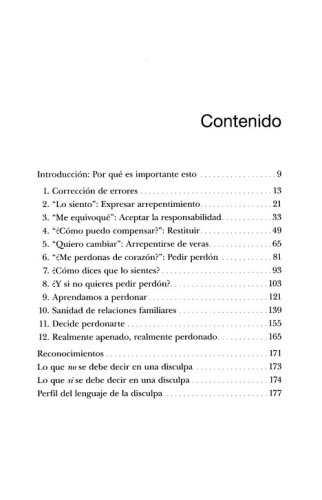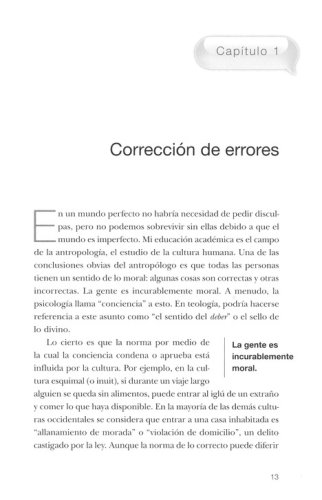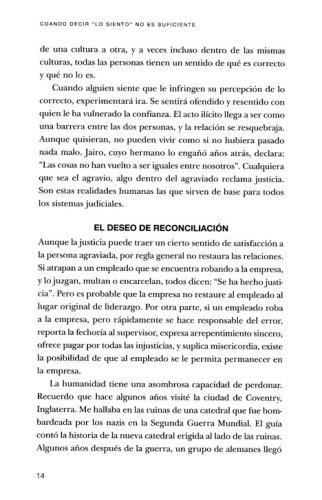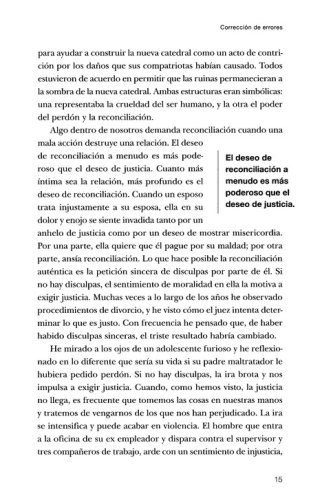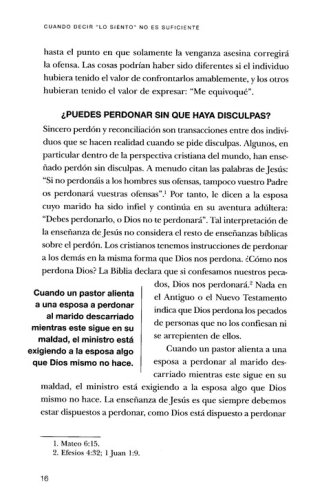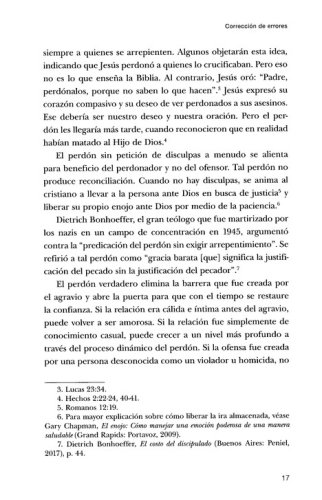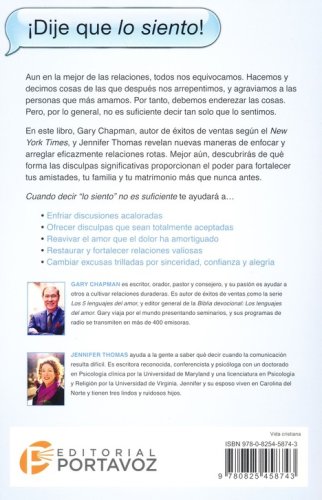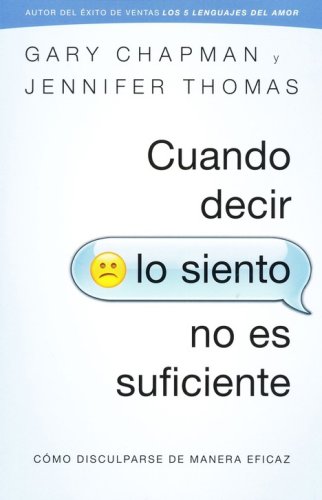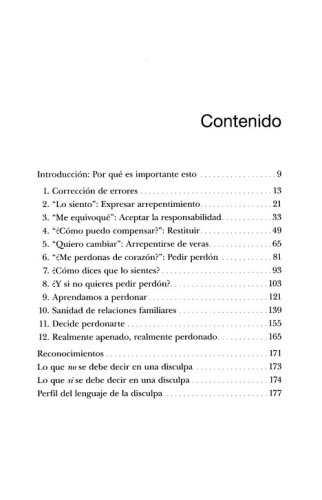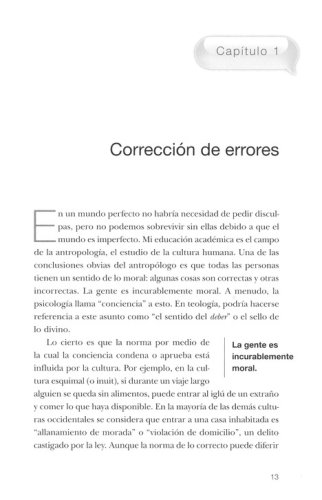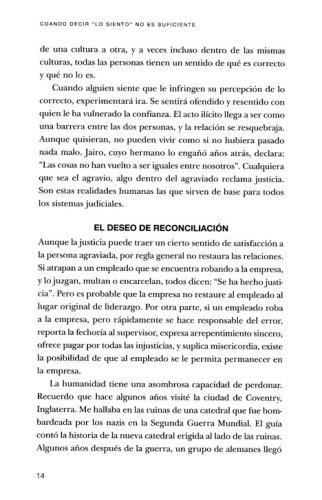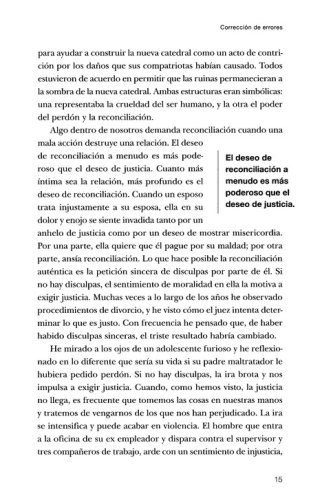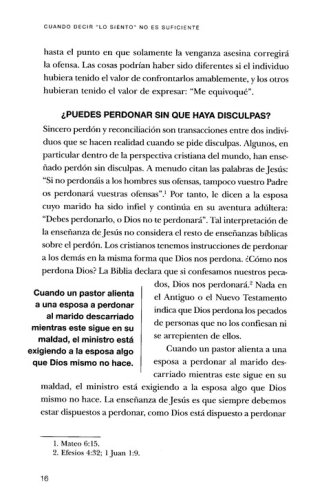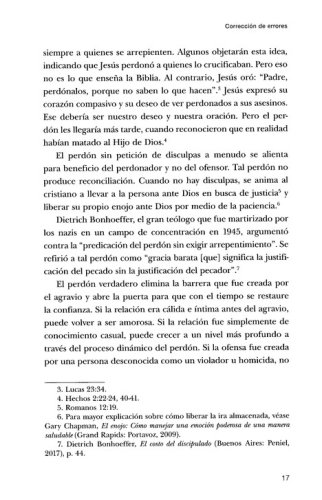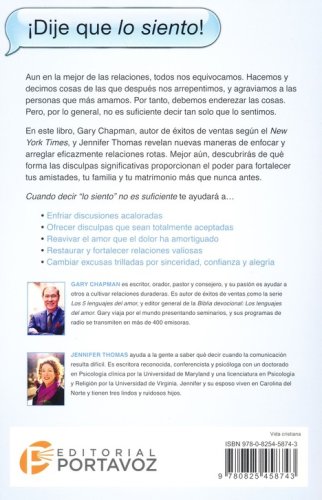 Incluso en la mejor de las relaciones, todos cometemos errores. Hacemos y decimos cosas que luego lamentamos y lastimamos a las personas que más amamos. Por tanto, debemos enderezar las cosas. Pero, por lo general, no es suficiente decir tan solo que lo sentimos.
En este libro Gary Chapman, autor de libros éxitos de venta en la lista del New York Times, y Jennifer Thomas, revelan nuevas formas de acercarse de manera efectiva y reparar las relaciones fracturadas. Aún mejor, descubrirá cómo las disculpas significativas le brindan el poder de hacer que sus amistades, familia y matrimonio sean más fuertes que nunca.
Cuando decir "lo siento" no es suficiente te ayudará a…
Enfriar discusiones acaloradasOfrecer disculpas que sean totalmente aceptadasReavivar el amor que el dolor ha amortiguadoRestaurar y fortalecer relaciones valiosasCambiar excusas trilladas por sinceridad, confianza y alegría
Even in the best of relationships, all of us make mistakes. We do and say things we later regret and hurt the people we love most. So we need to make things right. But simply saying you're sorry is usually not enough.
In this book, #1 New York Times bestselling author Gary Chapman and Jennifer Thomas unveil new ways to effectively approach and mend fractured relationships. Even better, you'll discover how meaningful apologies provide the power to make your friendships, family, and marriage stronger than ever before.
When Sorry Isn't Enough will help you . . .
Cool down heated argumentsOffer apologies that are fully acceptedRekindle love that has been dimmed by painRestore and strengthen valuable relationshipsTrade in tired excuses for honesty, trust, and joy