Christian Teen Talk-Christian Teens Share Their Stories of Support, Inspiration, and Growing Up
Jack Canfield
---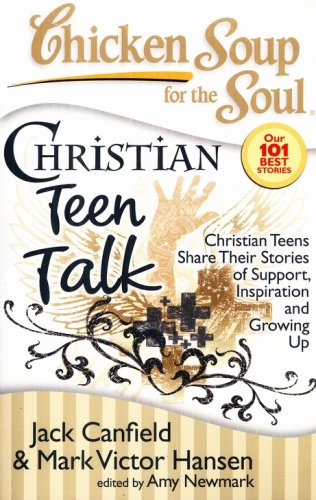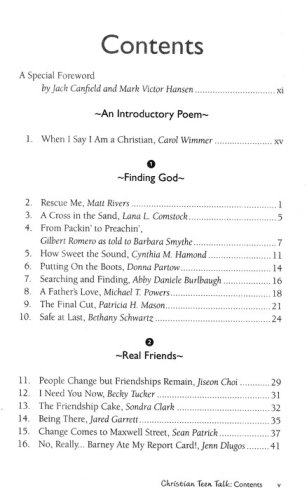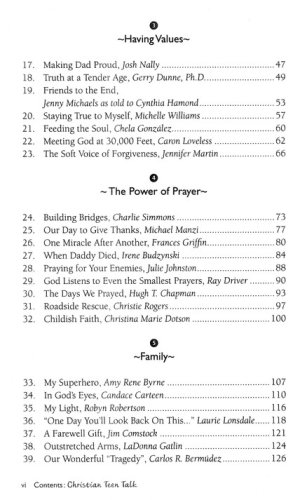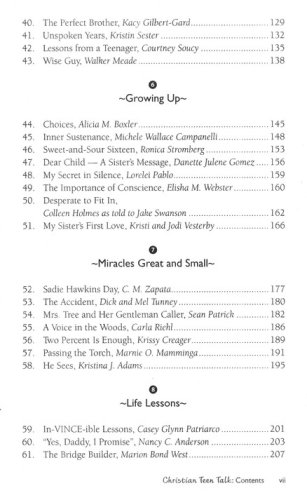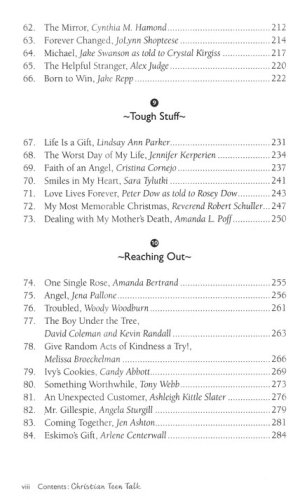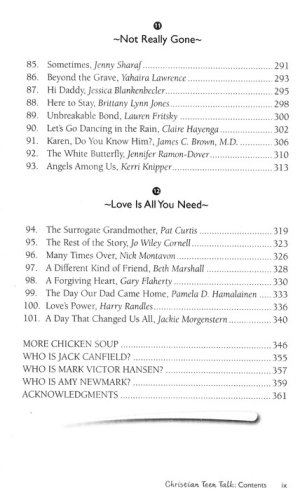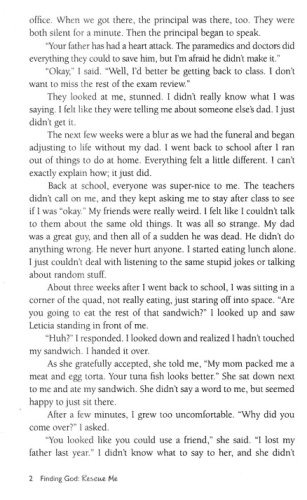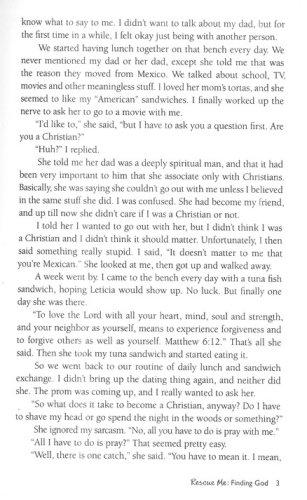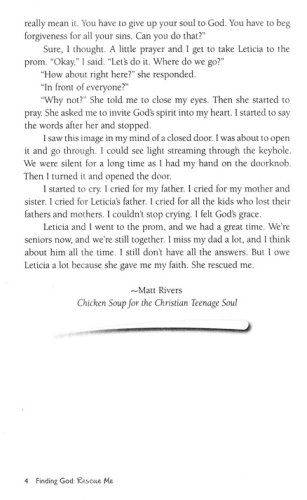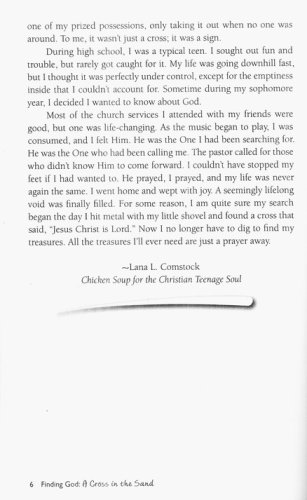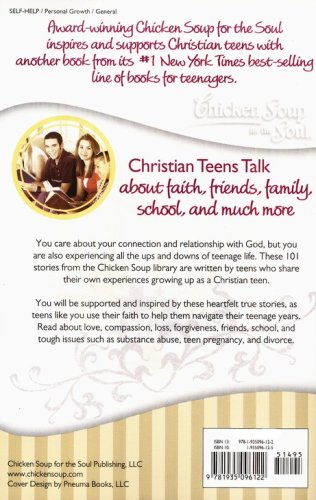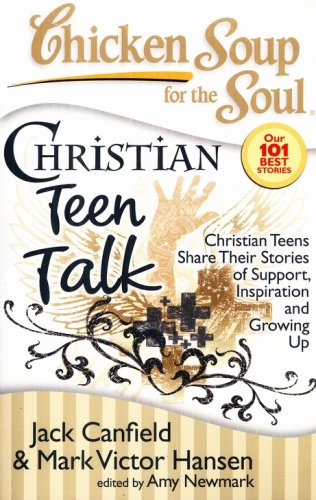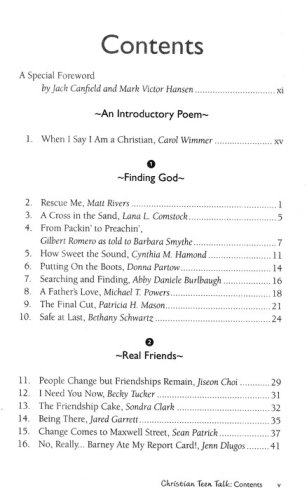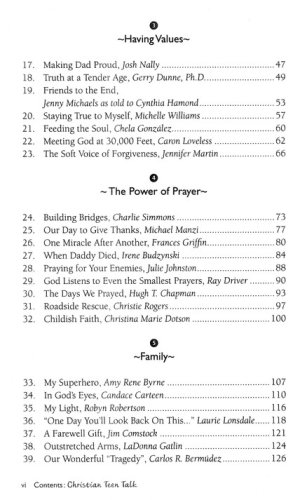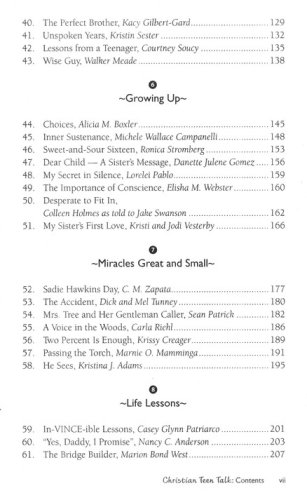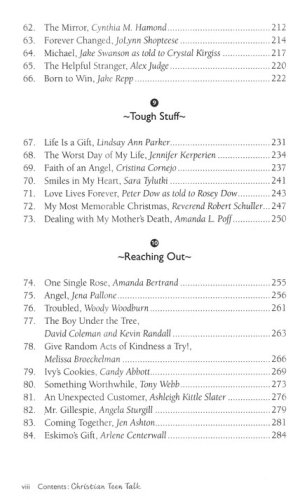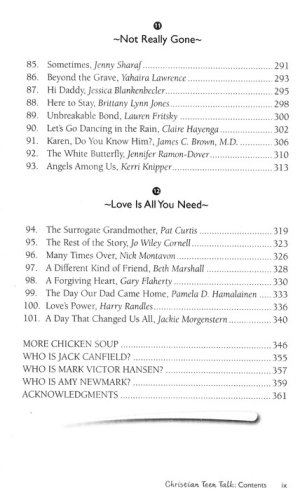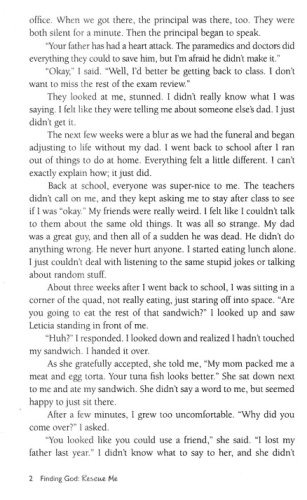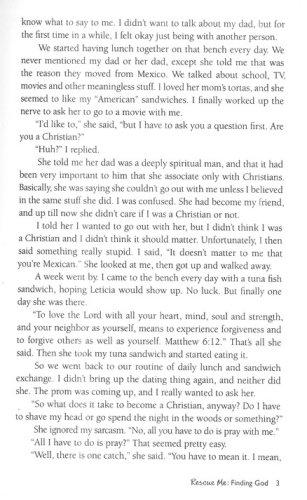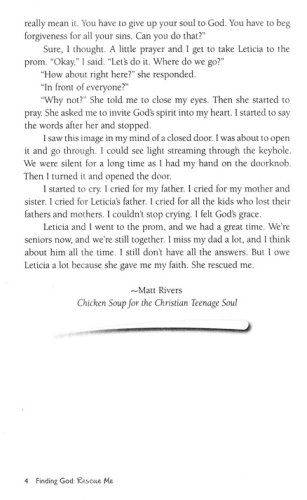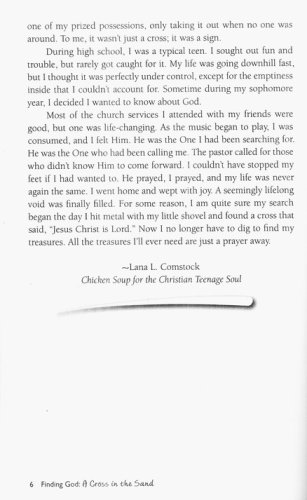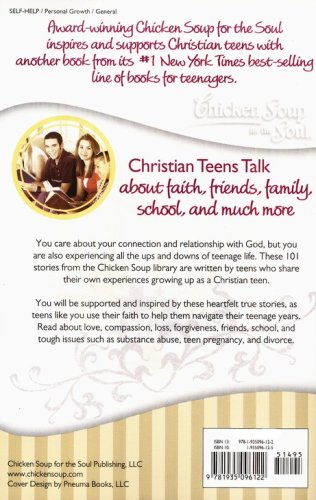 In this collection of 101 stories, Christian teens share their stories of support, inspiration and growing up.
You care about your connection and relationship with God, but you are also experiencing all the ups and downs of teenage life. These 101 stories from the Chicken Soup for the Soul library are written by teens who share their own experiences growing up as a Christian teen.
You will be supported and inspired by these heartfelt true stories, as teens like you use their faith to help them navigate their teenage years. Read about love, compassion, loss, forgiveness, friends, school, and tough issues such as substance abuse, teen pregnancy, and divorce.