Catholic: Apostles Creed – Laminated Poster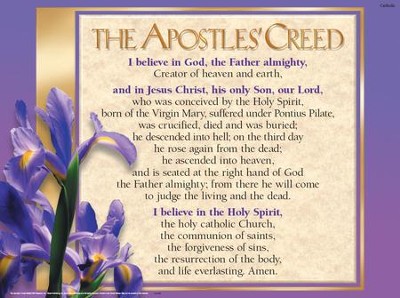 ---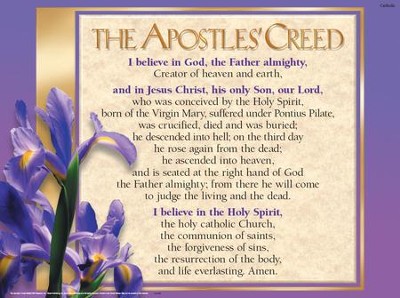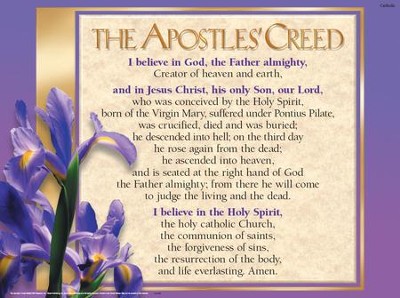 ISBN:

9901983169, 9780974223858

Page count:

0

Published:

2017

Format:

Other, N/A

Publisher:

Rose Publishing

Language:
The Apostles' Creed was written by early church leaders as a brief summary of what the Bible teaches about God, Jesus, the Holy Spirit, sin and forgiveness, and our eternal future. In today's society, adults and children need to know what they believe. Measures 19" x 26".
Topics include: ascension, apostles creed, basic church doctrine, Christian beliefs, Christian doctrine, church creeds, church teaching, doctrine, deity of Christ, early church, fundamentals, fundamental beliefs, and resurrection.
Reproducible worksheets and teaching tips on back of this chart. Lamination will not affect the ability to photocopy worksheets.
Rose Publishing Product Code: AP513L