Carry the Flame Bible Study Guide plus Streaming Video: A Bible Study on Renewing Your Heart and Reviving the World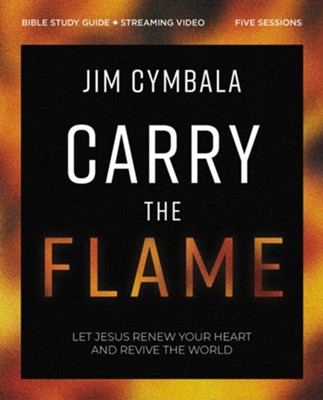 ---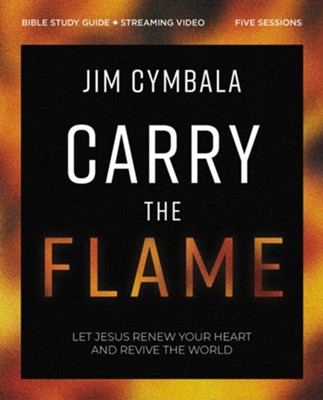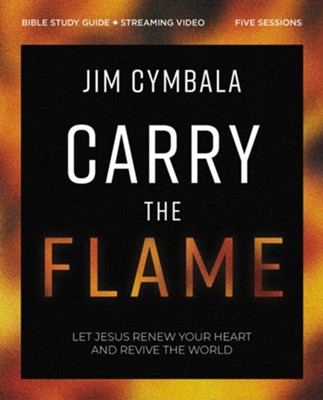 ISBN:

0310160758, 9780310160755

Page count:

144

Published:

2023-05-23

Format:

Paperback

Publisher:

Zondervan

Language:
God Can Use Anyone and Everyone
Do you ever feel that you need to be qualified to talk about your faith? Or that God only uses "special" people who can preach and lead ministries? Or that even if you did step up and do something bold for God . . . that it wouldn't really matter much in the end?
When you look at the stories of the men and women in the early church, most were not people we would consider "qualified" for the tasks that God set before them. Many were not trained in religious matters or even educated. Few of them had the skills to persuade people through eloquent speech. Certainly, none of them considered they were accomplishing extraordinary things for God that extend to today. But all had one thing in common. They stepped out in faith and took action when they felt the leading of the Holy Spirit.
In this video Bible study, bestselling author and pastor Jim Cymbala draws on examples of these ordinary people—men and women such as Ananias, Philip, and the 120 who waited in the Upper Room—along with modern-day testimonies to show how God can use anyone and everyone who follows his guidance. As you go through this study, you will learn how to obey the Spirit's directions and extend the kingdom through sharing the gospel of Jesus Christ.
This study guide includes:
Individual access to five streaming video sessionsA guide to best practices for leading a groupVideo notes and a comprehensive structure for group discussion timePersonal study for deeper reflection between sessions
Sessions and video run times:
God Uses Ordinary People (19:00)Power from Heaven (19:30)The Gift of Encouragement (21:00)Keep on Being Filled (18:30)The Holy Spirit Still Speaks (20:00)
This study guide has everything you need for a full Bible study experience, including:
The study guide itself—with discussion and reflection questions, video notes, and a leader's guide.An individual access code to stream all video sessions online. (You don't need to buy a DVD!)
Streaming video access code included. Access code subject to expiration after 12/31/2028. Code may be redeemed only by the recipient of this package. Code may not be transferred or sold separately from this package. Internet connection required. Void where prohibited, taxed, or restricted by law. Additional offer details inside.