Big Trouble Ahead: A Real Plan for Flourishing in a Time of Fear and Deception – eBook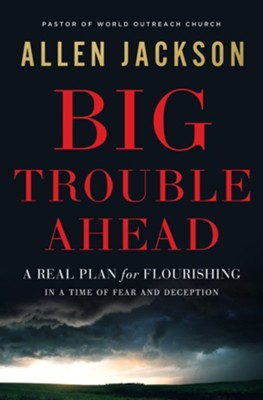 ---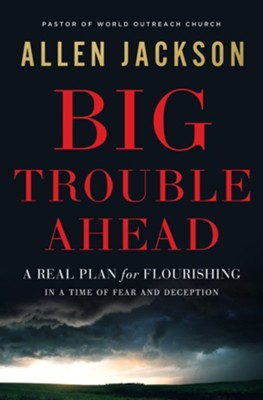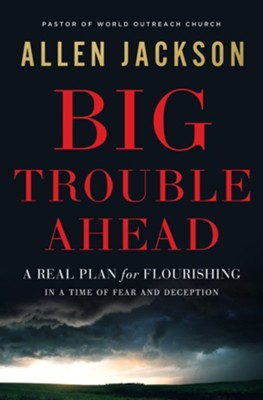 ISBN:

9781400217298, 9781400217298

Page count:

0

Published:

2022-08-16

Format:

DRM Protected ePub

Publisher:

Thomas Nelson

Language:
The church in America is being shaken like never before, from rampant deception and lawlessness to intense cultural pressures to conform and compromise. Pastor Allen Jackson reveals a biblical perspective on the events unfolding in our nation, and shows readers how they can hold onto hope and flourish, even in the midst of the shaking.
There's big trouble ahead–in fact, it's already here. Christians today live in a reality that is defined by a steady cultural drift toward blatant immorality and disregard for truth. The economic and social instability of the past couple of years–not to mention the fear and confusion brought on by the global pandemic–have simply added to the atmosphere of uncertainty. 
But Jackson has an urgent message of hope: even in a time of shaking, God's kingdom remains unshakeable and his church will be empowered to prevail–if Christians can take hold of the fundamental truths of the gospel and decipher the gathering storm clouds (as well as the news headlines) through the lens of Scripture. In Big Trouble Ahead, readers will 
be encouraged that nothing–whether pandemics or climate change or political and social conflicts–can separate them from God's love and involvement in this generation; be reminded of God's abiding concern for their lives and the authority they have in Jesus; learn how to view current events and today's biggest controversies through the lens of a biblical perspective; and develop a battleplan for countering the barrage of deception that's trying to rob them of their confidence and stability in Christ. 
Whatever trials or challenges life may bring, Big Trouble Ahead is sure to bring reassurance and renewed courage, rooted firmly in God's presence, goodness, and his message of unchanging hope in the gospel.