Biblical Project Management: Re-Building the Wall Around Jerusalem – eBook
Kenrick H. Burgess
---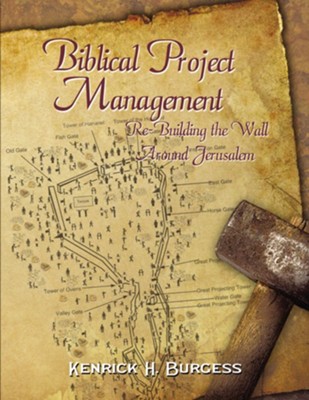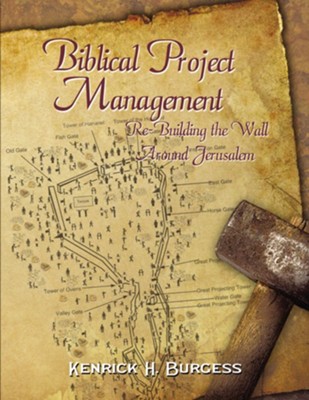 ISBN:

9781595559913, 9781595559913

Page count:

0

Published:

2020-02-04

Format:

DRM Protected ePub

Publisher:

Elm Hill

Language:

Author:

Kenrick H. Burgess
This book is about biblical project management, principles, tools, techniques, and practices used by Nehemiah, a cupbearer to the King of the Persian Empire in the re-building of the wall around Jerusalem and its revitalization. It can be used as a manual for project recovery by project sponsors, owners, leaders, project managers and teams managing projects.
The book has three parts:
Part One deals with the characteristics and definitions of a project and biblical project management, the roles of a project manager, and the importance of stewardship in project management. There is also a brief overview of the Bible, its inspired writers, its impact, legal, financial, and project management systems.
Part Two examines Nehemiah's project recovery management methodology, and his incredible use of advanced project management tools and techniques are demonstrated by referring to the approaches that he used to re-build the wall and achieve spiritual revival in Jerusalem.
The reader will learn:
about Jerusalem in the time of Nehemiahhow to prepare a project background and project definition reporthow to make successful interventions and to present the case for the recovery of a project to owners, sponsors, politicians and public officialshow to conduct a detailed assessment of a troubled projecthow to do project reviews and document the variances in the scope of works, objectives, milestones, resources, quality, risks and expected deliverables, and to decide on the way forwardabout the capabilities required by the project manager to rescue projects such as courage; leadership; project management skills; technical competencies; project knowledge and understanding; wisdom; solving disputes; assessing the actual scope of works required; and evaluating the cultural, political, economic, social, environmental, and technical issueswhat to include in a final assessment reporthow to prepare the work breakdown structure, precedence network diagram; milestone plan, responsibility matrix, project organization, risk management planhow to develop the fifteen plans necessary for construction and control planningteamwork strategies, networking, project oversight, monitoring, tracking, construction management, stakeholders' management and analyses, reasons why projects fail, the role of a project champion, and critical success factors for rescuing troubled projectsNehemiah's project recovery management methodologyhow to revitalize and bring spiritual revival to a cityhow to conduct an ex-post evaluation of a project, andhow to dedicate a project.
Part Three discusses a) the significance-driven project manager; b) leadership; c) the significance of the walls, towers and gates around Jerusalem; d) how to follow the footsteps of Nehemiah, and e) power tools and power required for project managers.