Biblia NVI ¿Sabías Qué? Enc. Rústica (NVI Fast Facts Bible, Softcover)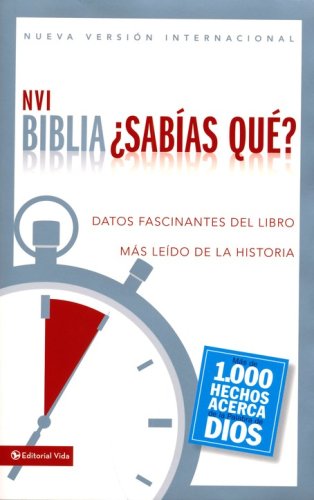 ---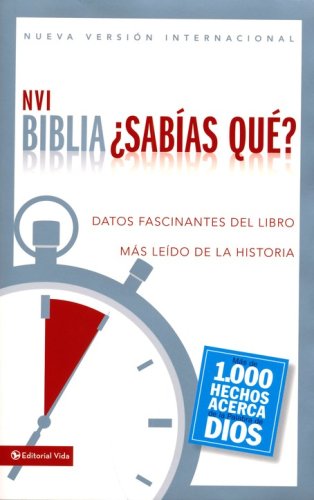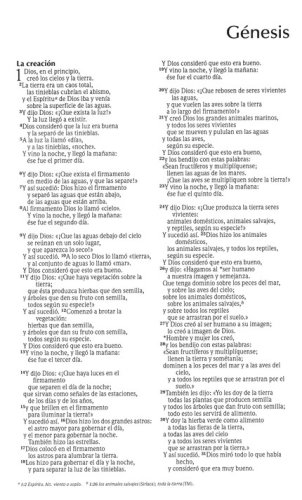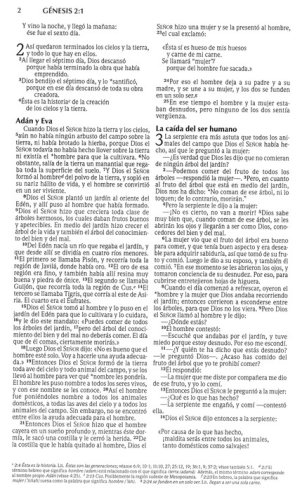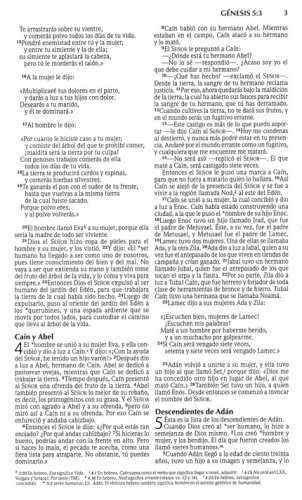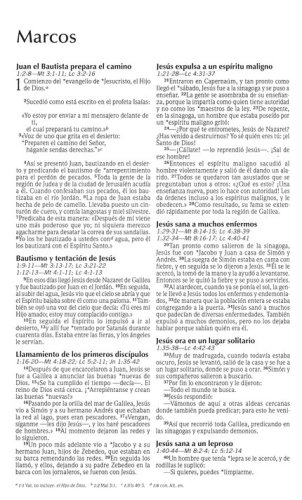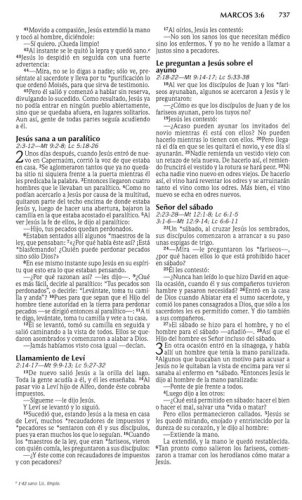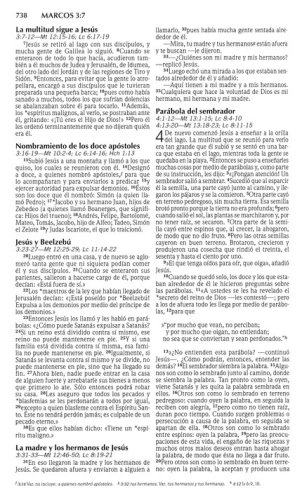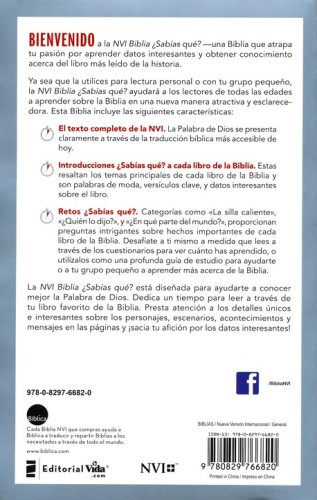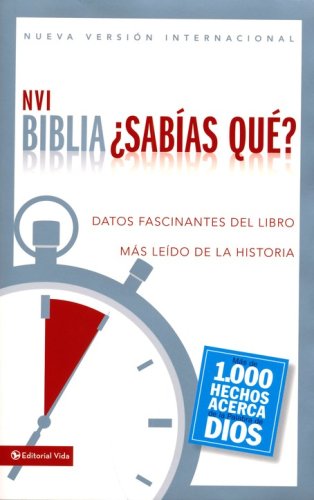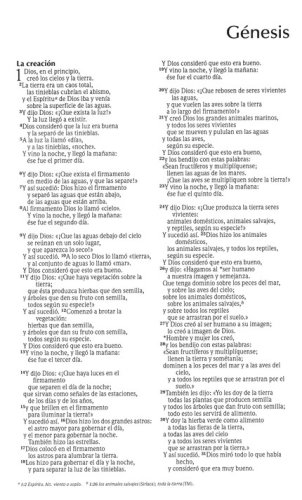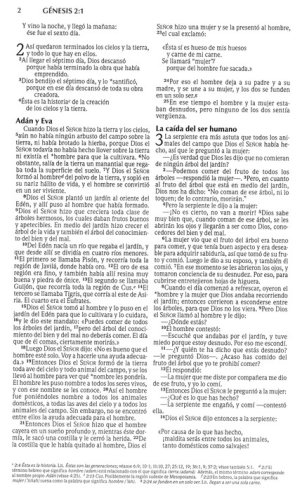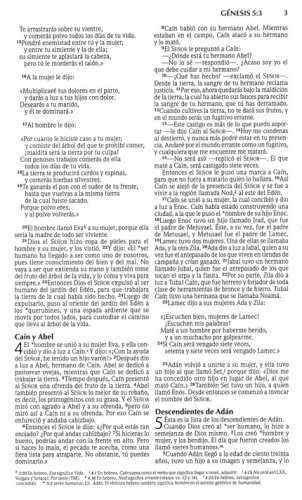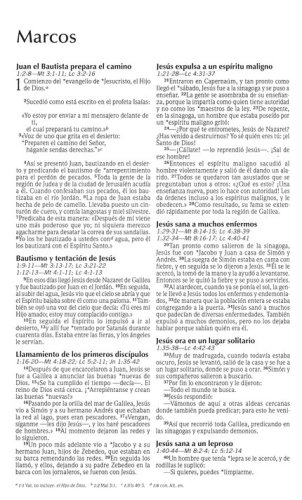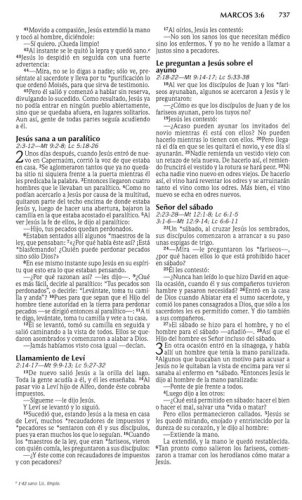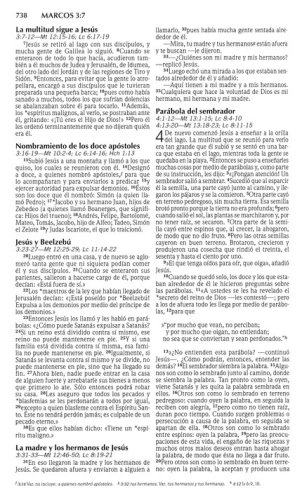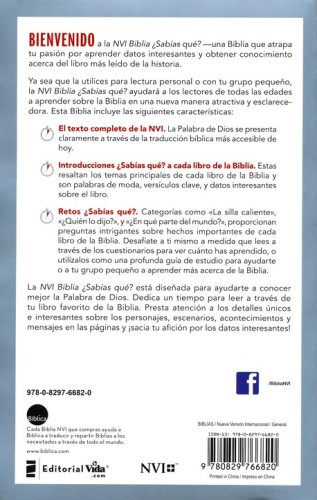 ISBN:

0829766820, 9780829766820

Page count:

0

Published:

2014

Format:

Paperback

Publisher:

Zondervan

Language:
La Biblia NVI ¿Sabías Qué? está diseñada para ayudarte a conocer mejor la Palabra de Dios. Presenta únicas introducciones a los libros de la Biblia que señalan a fascinantes detalles que pueden encontrarse en cada uno de los 66 libros de la Biblia. Al final de cada libro hay una página completa de intrigantes cuestiones que llevarán a los lectores de regreso al texto para descubrir las respuestas por sí mismos.
Características:
El texto completo de la Biblia Nueva Versión Internacional (NVI)Introducciones ¿Sabías Qué? a cada libro de la Biblia. Estas resaltan los temas principales de cada libro de la Biblia y son palabras de moda, versículos clave, y datos interesantes sobre el libro.Retos ¿Sabías Qué?. Categorías como "La silla caliente", "¿Quién lo dijo?", y "¿En qué parte del mundo?", proporcionan preguntas intrigantes sobre hechos importantes de cada libro de la Biblia.
The NVI Fun Facts Bible is designed to creatively engage Bible readers who have a passion for finding out interesting facts about the Bible. It features unique Bible book introductions that point to fascinating details that can be found in each of the Bible's 66 books. At the end of each book is a full page of intriguing questions that will drive readers back into the text to discover the answers for themselves.
Features:
Complete text of the Nueva Versión Internacional (NVI) BibleFast Facts Book Introductions. These highlight the main themes of each Bible book and include buzzwords, key verses, and interesting facts about the book.Fast Fact Trivia Quizzes. Categories like "Hot Seat," "Who Dunnit?," and "Where In the World?" provide intriguing quiz questions on important facts in each Bible book.