Angels We Have Heard: Christmas Eve Candlelight and Holy Communion Service
Mary Lu Warstler
---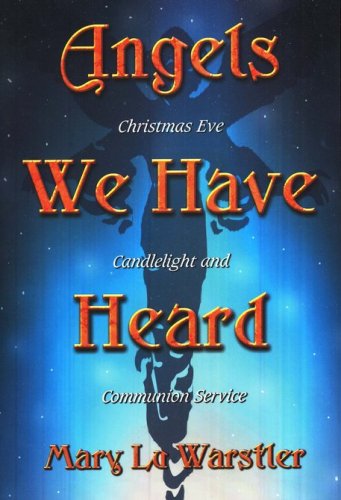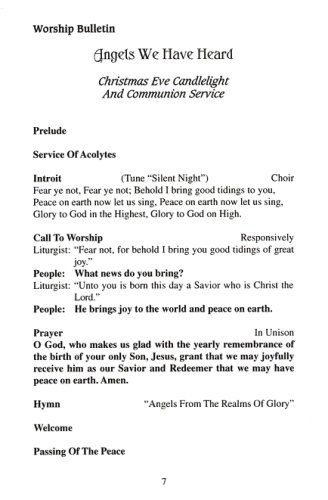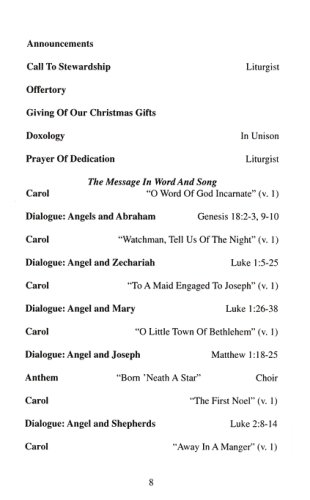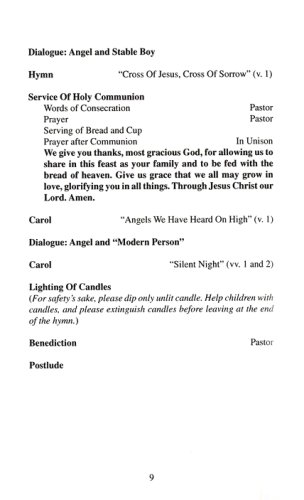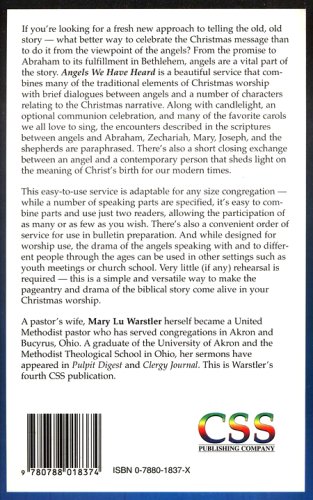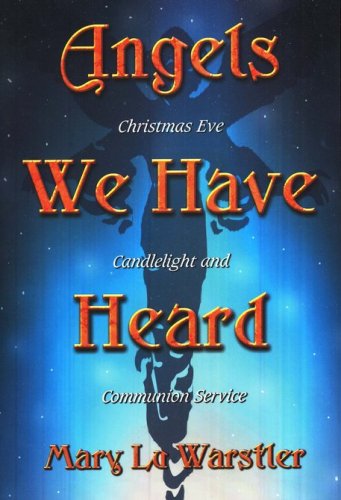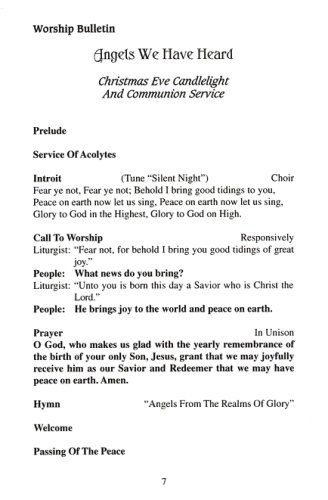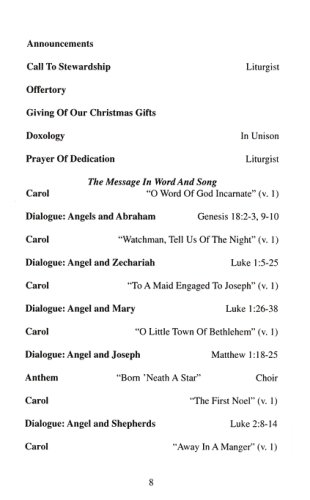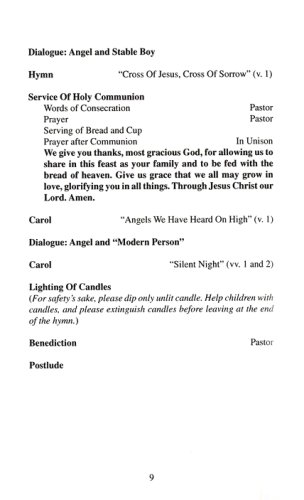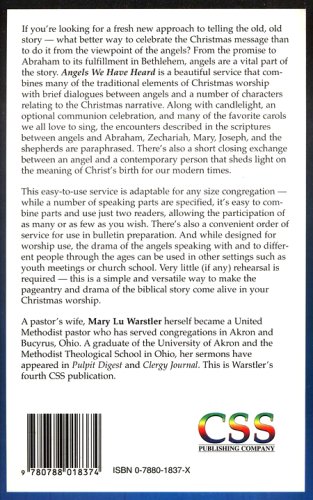 If you're looking for a fresh new approach to telling the old, old story — what better way to celebrate the Christmas message than to do it from the viewpoint of the angels? From the promise to Abraham to its fulfillment in Bethlehem, angels are a vital part of the story. "Angels We Have Heard" is a beautiful service that combines many of the traditional elements of Christmas worship with brief dialogues between angels and a number of characters relating to the Christmas narrative. Along with candlelight, an optional communion celebration, and many of the favorite carols we all love to sing, the encounters described in the scriptures between angels and Abraham, Zechariah, Mary, Joseph, and the shepherds are paraphrased. There's also a short closing exchange between an angel and a contemporary person that sheds light on the meaning of Christ's birth for our modern times.
This easy-to-use service is adaptable for any size congregation — while a number of speaking parts are specified, it's easy to combine parts and use just two readers, allowing the participation of as many or as few as you wish. There's also a convenient order of service for use in bulletin preparation. And while designed for worship use, the drama of the angels speaking with and to different people through the ages can be used in other settings such as youth meetings or church school. Very little (if any) rehearsal is required — this is a simple and versatile way to make the pageantry and drama of the biblical story come alive in your Christmas worship.
A pastor's wife, Mary Lu Warstler herself became a United Methodist pastor who has served congregations in Akron and Bucyrus, Ohio. A graduate of the University of Akron and the Methodist Theological School in Ohio, her sermons have appeared in "Pulpit Digest" and "Clergy Journal." This is Warstler's fourth CSS publication.