After the Shadows, #1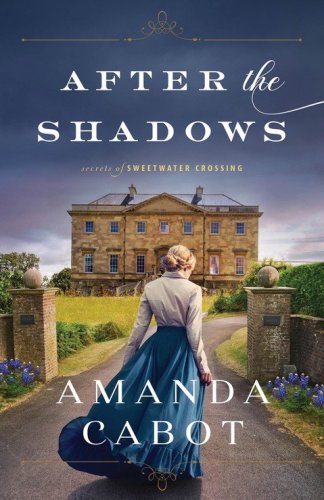 ---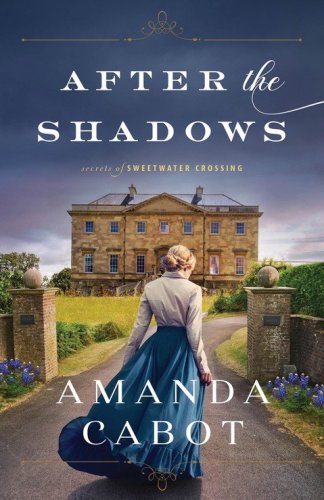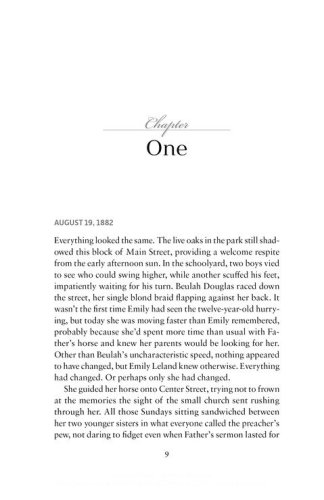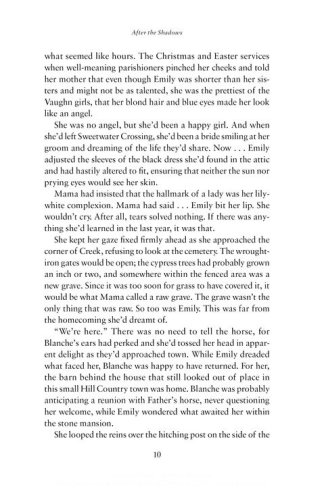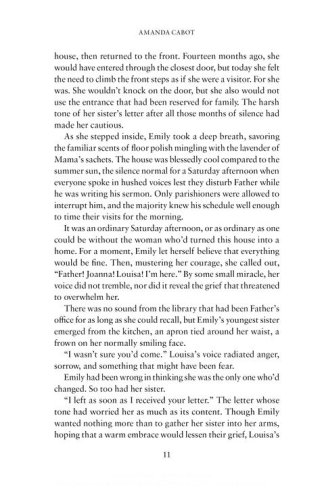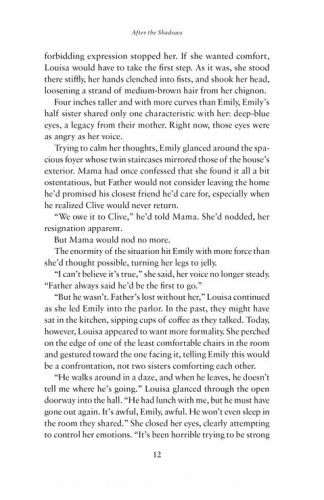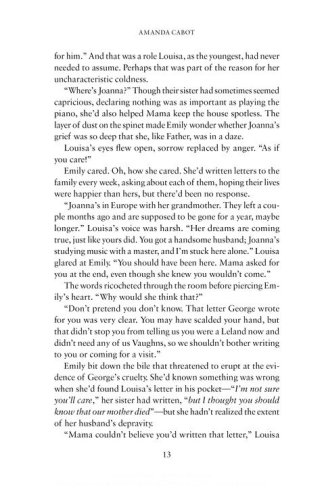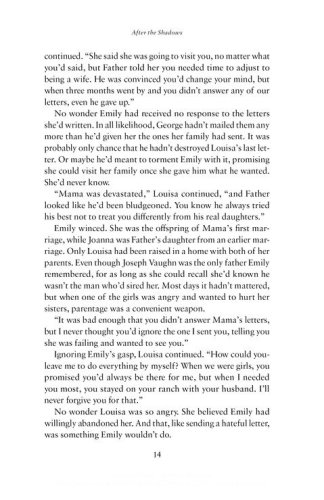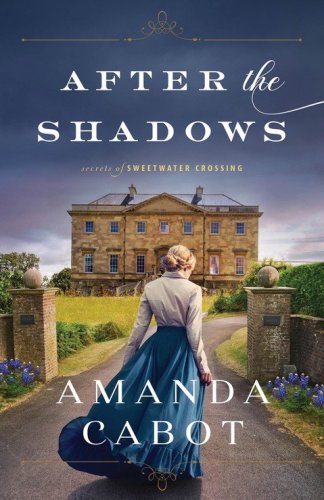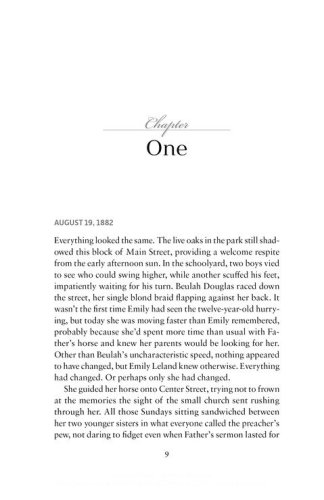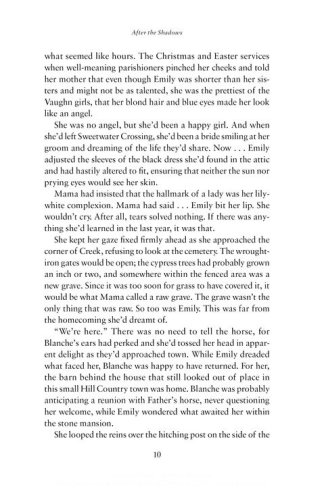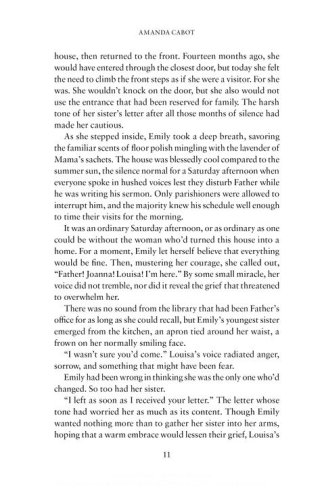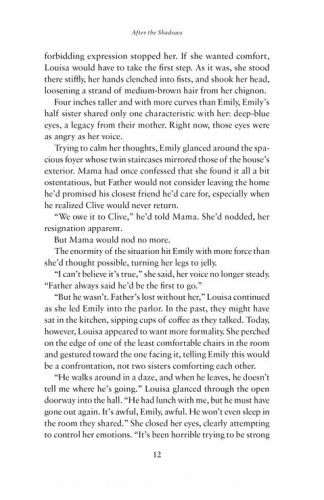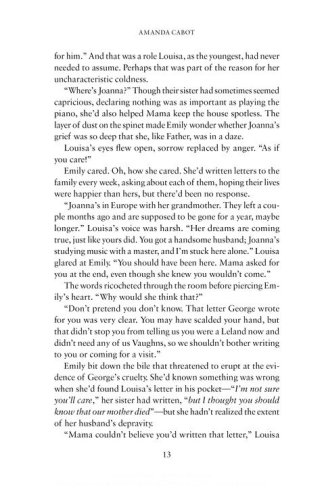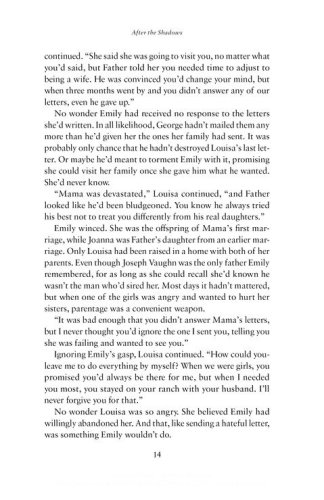 ISBN:

0800740645, 9780800740641

Page count:

352

Published:

2023-03-21

Format:

Paperback

Publisher:

Revell

Language:
A brighter future awaits–if she can escape the shadows of the past
Emily Leland sheds no tears when her abusive husband is killed in a bar fight, but what awaits her back home in Sweetwater Crossing is far from the welcome and comfort she expected. First she discovers her father has died under mysterious circumstances. Then the house where the new schoolteacher and his son are supposed to board burns, leaving them homeless. When Emily proposes turning the family home into a boardinghouse, her sister is so incensed that she leaves town.
Alone and broke, her family name sullied by controversy, Emily is determined to solve the mystery of her father's death–and to aid Craig Ferguson, despite her fears of men. The widowed schoolmaster proves to be a devoted father, an innovative teacher, and an unexpected ally. Together they must work to unmask a killer and escape the shadows of their own pasts in order to forge a brighter future.
Bestselling author Amanda Cabot transports you to 1880s Texas Hill Country for a brand-new series that will have you flipping pages to solve the mystery and get to the happily-ever-after you long for.