---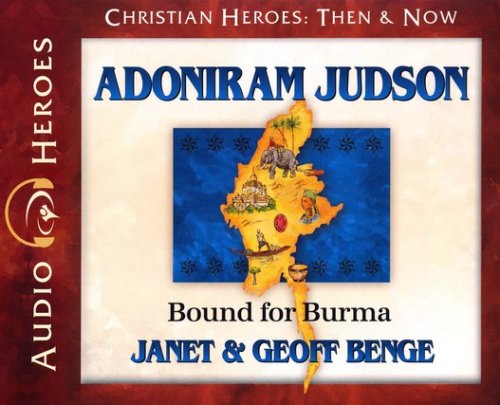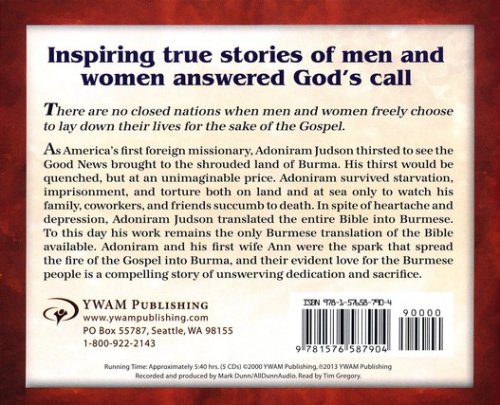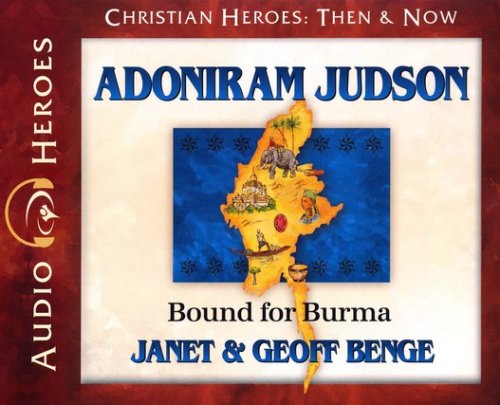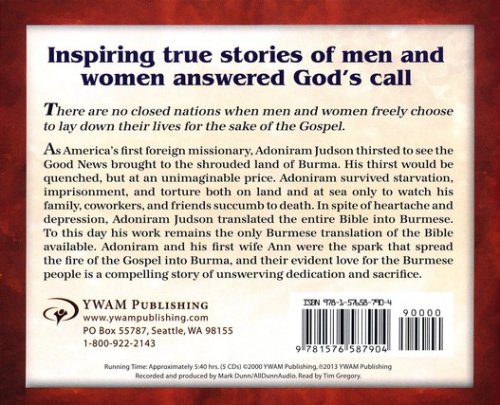 ISBN:

1576587908, 9781576587904

Page count:

0

Published:

Format:

Compact disc

Publisher:

Ywam Publishing

Language:

Author:

Janet Benge
The Christian Heroes: Then & Now series chronicles the true stories of ordinary men and women whose trust in God accomplished extraordinary deeds for his kingdom and glory.
As America's first foreign missionary, Adoniram Judson thirsted to see the Good News brought to the shrouded land of Burma. His thirst would be quenched, but at an unimaginable price. Adoniram survived starvation, imprisonment, and torture both on land and at sea only to watch his family, coworkers, and friends succumb to death. For ages 10 and up.
Unabridged audio CD; approximately 5 hours 40 minutes; 5 CDs; read by Tim Gregory.