---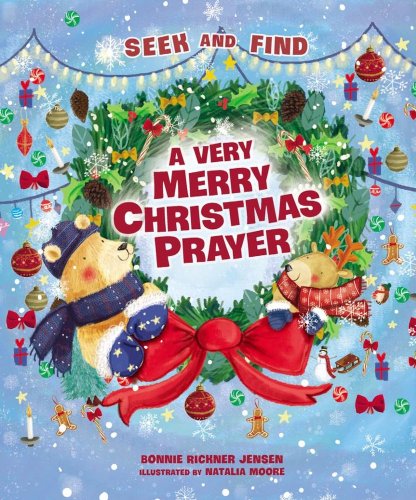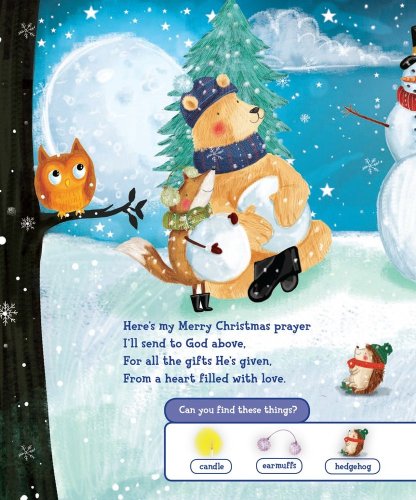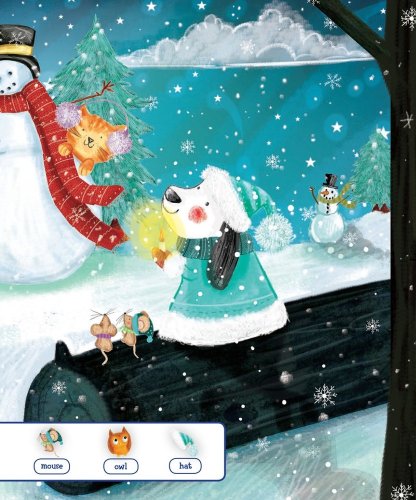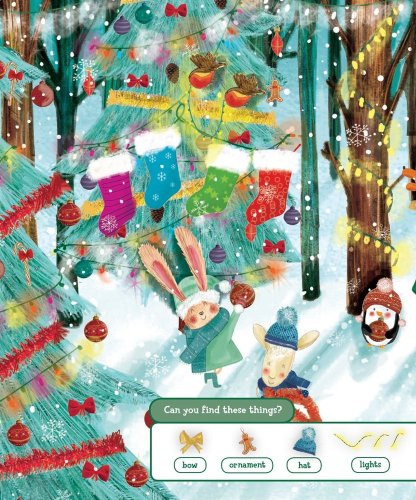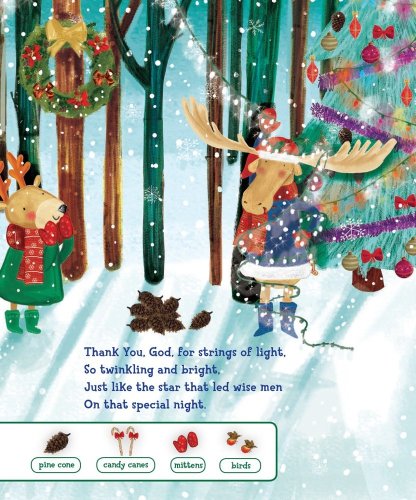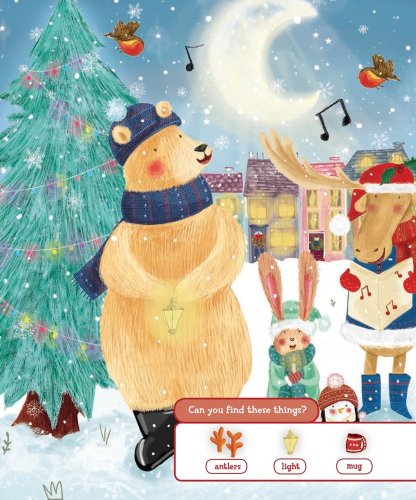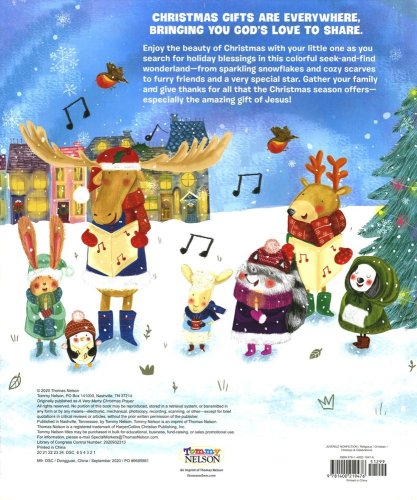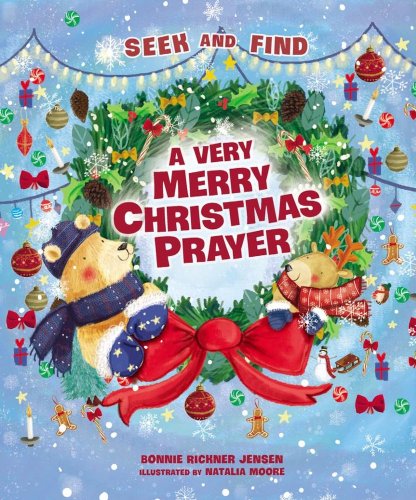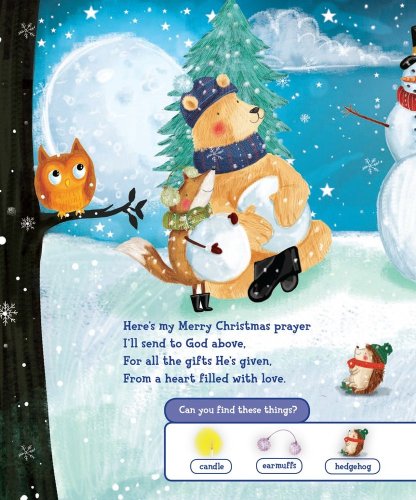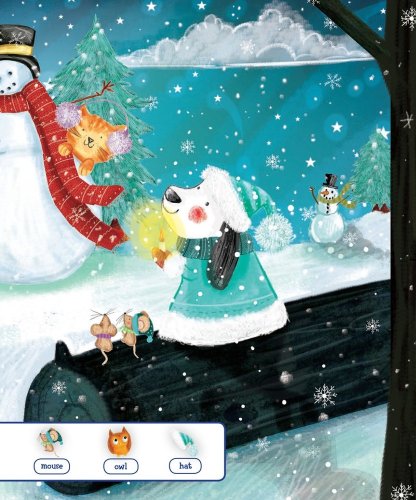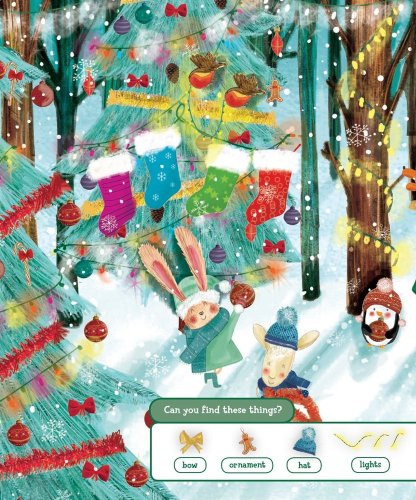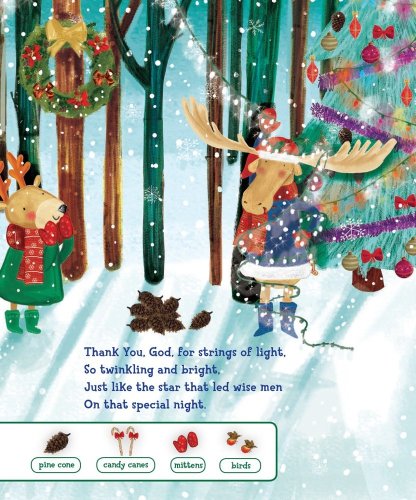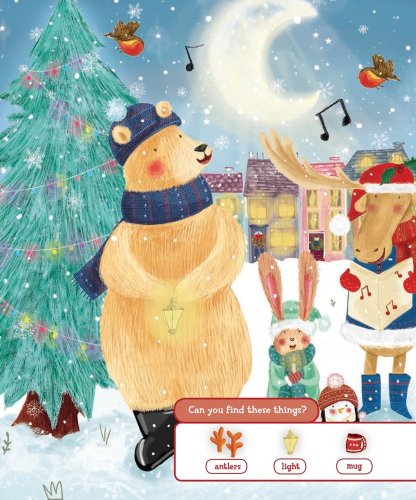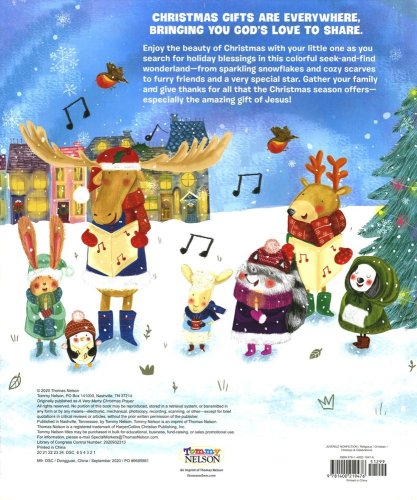 This seek-and-find activity book edition of the favorite Christmas prayer poem will have your preschoolers searching, matching, learning vocabulary, and thanking God for the most special gift of Jesus. With adorable woodland animals, a message of joy and gratitude, and loads of things to spy out, this first seek-and-find book is an educational and fun way to keep a young child busy as they look for and find objects alone. Or, spend time reading and exploring together this holiday season.
This interactive edition of A Very Merry Christmas Prayer includes
heartfelt rhyming text about all the blessings of winter and Christmaswhimsical illustrations, updated to have just the right level of complexity for the youngest searchersa key of hidden objects on each spread that includes the name of each itemsturdy extra-large board book pages
Children ages 3 to 5 will build early learning skills as they
develop observation and concentration skillslearn letter recognition and connect letters with their soundsidentify simple sight wordsmatch words to picturesfind twinkling stars, stockings, Christmas carol books, snowmen, and much morecelebrate Christ's birth and all the best parts of the winter holidaysbuild confidence in their own value and skills
This refreshed favorite is a great gift from Santa, Christmas tree surprise, or Advent gift for you and your children or grandchildren to enjoy throughout the Christmas season. Help your toddlers and preschoolers develop pre-reading skills while your family gives thanks for all that the Christmas season has to offer—especially the amazing gift of baby Jesus, the King of kings!