---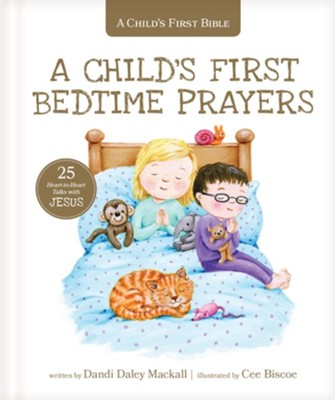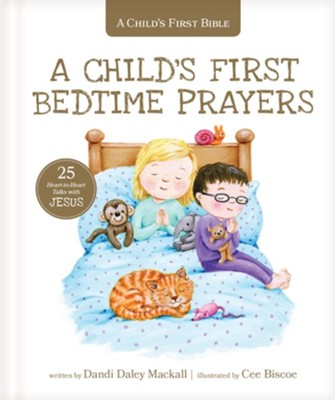 ISBN:

1496454219, 9781496454218

Page count:

192

Published:

2022-04-05

Format:

Hardcover

Publisher:

Tyndale Kids

Language:
What could be better than a heart-to-heart talk with Jesus? A Child's First Bedtime Prayers draws little ones into cozy bedtime talks with Jesus and he answers them back! Each of the 25 prayer conversations focus on a different topic and includes both prayers for little ones to pray along with answers from Jesus. Jesus' responses are rooted in Scripture and are full of encouragement, comfort, and age-appropriate teaching.
Written in winsome rhyming stanzas, this prayer book will draw children closer to Jesus as they talk and listen during their bedtime prayers.