365 Days of Prayer and Praise: Morning & Evening Devotional – eBook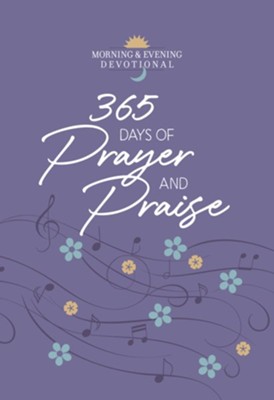 ---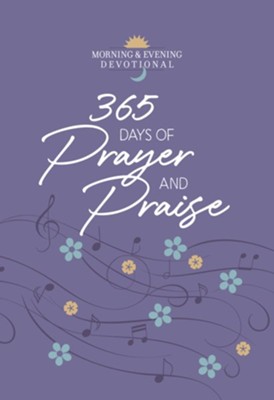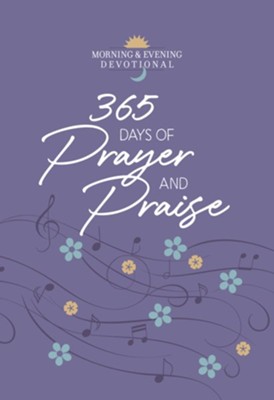 ISBN:

9781424562350, 9781424562350

Page count:

0

Published:

2021-04-06

Format:

DRM Free ePub

Publisher:

Broadstreet Publishing Group

Language:
God encourages us in his Word to give thanks in all things at all times. That's not a mistake. When we choose to focus on things we are grateful for, our satisfaction in life increases. Comparisons cease. Unnecessary pursuits pause. And we begin to notice the little things. The things that matter. Life. Breath. Connection. Kindness. Beauty. This is where we find deep intimacy with God.
As you reflect on these devotional entries, Scriptures, and prayers, refocus your perspective and meditate on things that produce life and joy, that bring peace and comfort. Spend the beginning and end of your day with God, experiencing his goodness and being refreshed in his presence. Be encouraged as you take time to ponder how wonderfully unique and abundantly blessed you are.
Evaluate each day in the light of God's truth. Stand in awe of a God who gives beyond your wildest dreams. From the time you wake up, until the time you fall into bed at night, let your heart be filled with praise for his many blessings and wonders.
Features:
• High-grade faux leather provides durability and exquisite tactile appeal.
• Heat debossing on faux leather darkens its color, giving the cover a two-tone appearance and creating indentation which shows off the intricate design and varied texture.
• Metallic and matte foil finishing touches are elegantly placed to enhance certain features, capturing attention and adding class for an aesthetic appeal.
• This high-quality sturdy Smythe-sewn binding stitches book signatures together creating durability and allowing pages to lay flat when open. Decorative head and foot bands are also added to further complement the overall design.
• This matte art high quality paper with a smooth satin touch provides long-lasting vivid coloration and durability.
• A beautiful satin ribbon marker conveniently keeps your place so you can quickly pick up where you left off.