Daily Phonics, Grade 1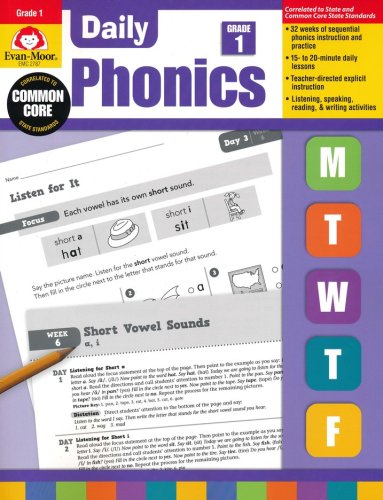 ---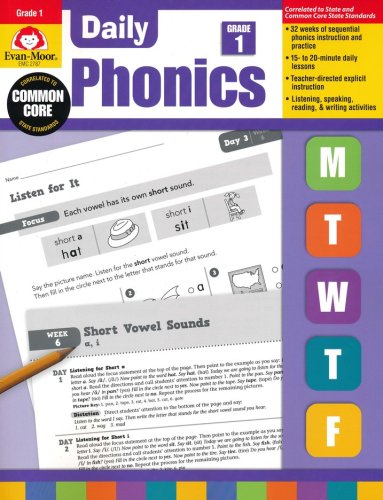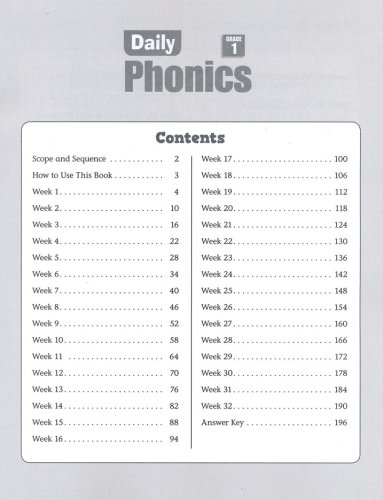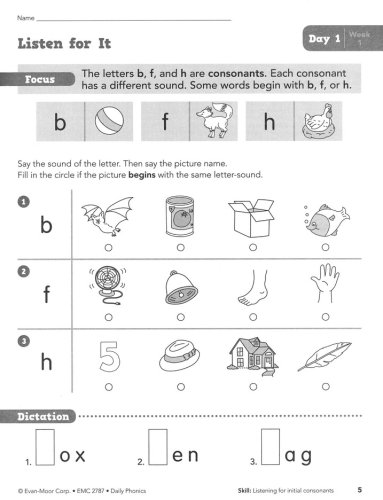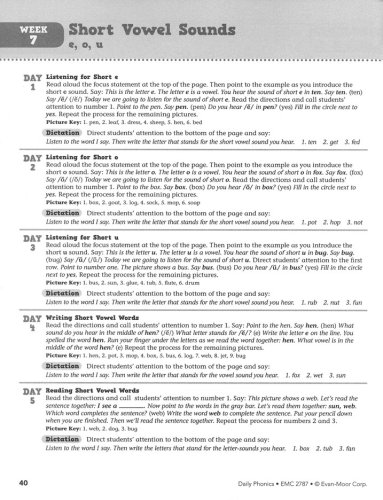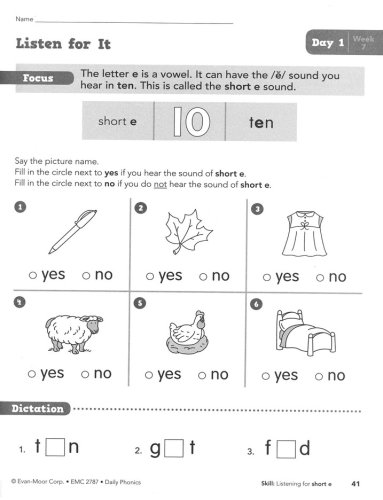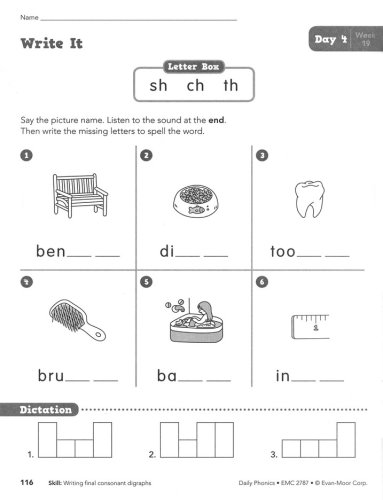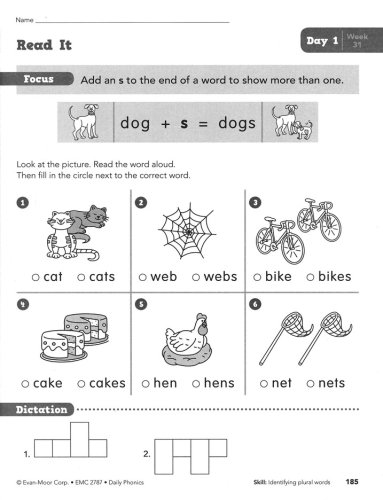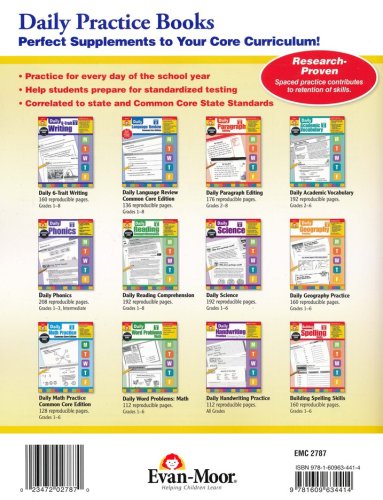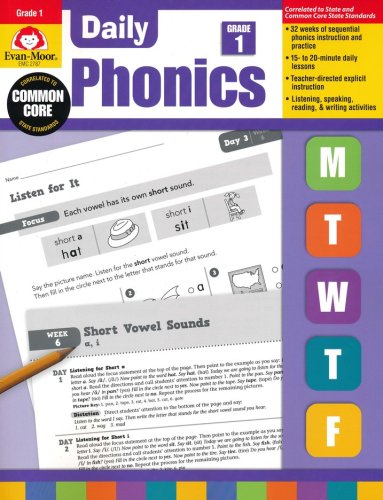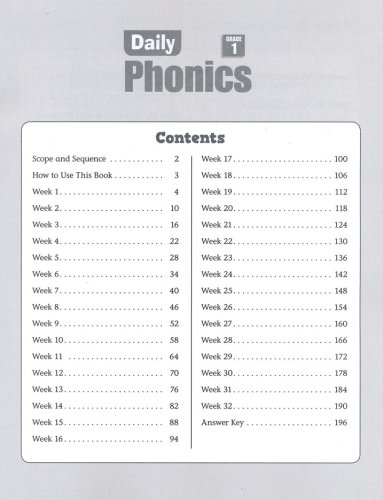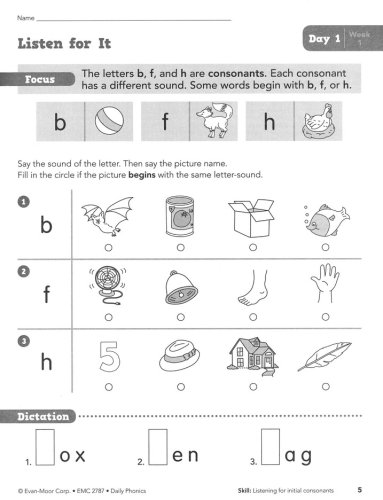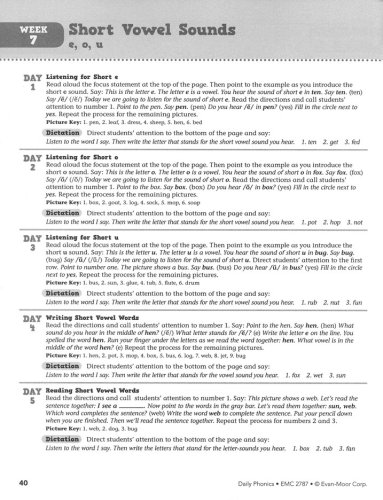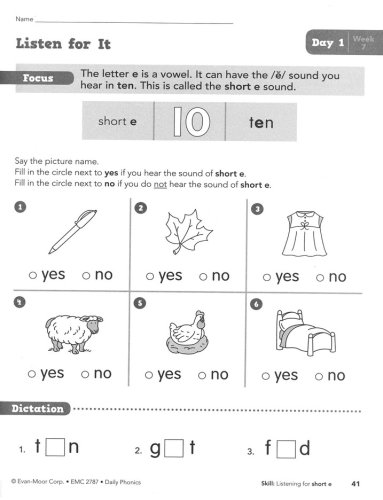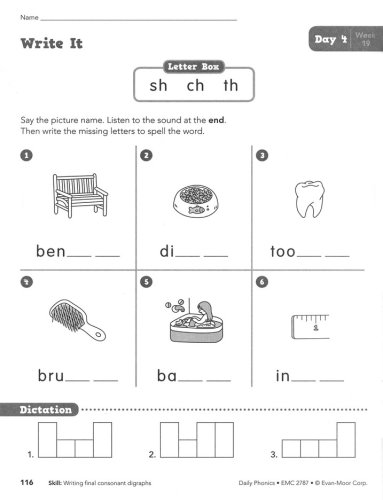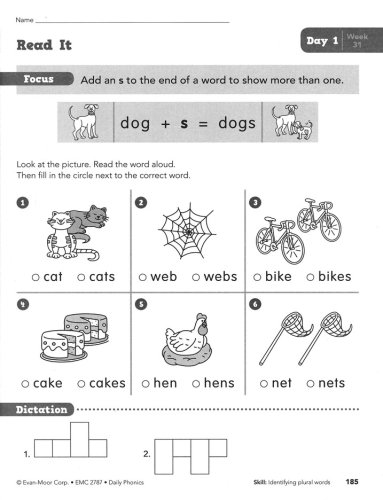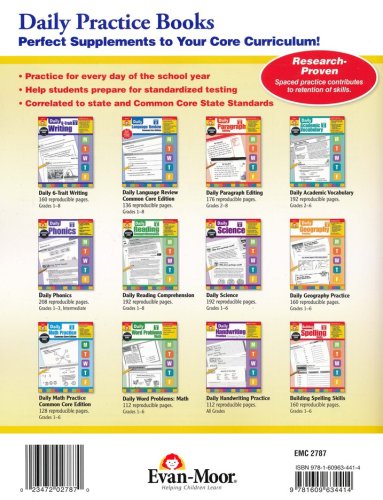 Build sequential phonics knowledge through instruction, practice, and application! Evan-Moor's Phonics workbooks provide five weekly lessons. The first three days' full-page activities introduce new words or phonemes; the fourth and fifth days review all the phonics skills learned that week.
Daily student pages include listening, speaking, reading, and writing activities that give students multiple opportunities to practice and apply new skills. Each day also includes a dictation activity for further practice. Each unit opens with a Weekly Teacher Page that lists the weekly phonics skill and provides day-by-day teaching tips with scripted sentences to guide students through the activity. This Grade 1 workbook covers initial consonants, show vowel sounds, CVC patterns, the long vowel sounds of Y, initial consonant + r blends, diphthongs, plural forms, and more.
208 classroom-reproducible pages, softcover. Grade 1. 32 weekly units, with each week focused on one phonics skill; each lesson should take 15-20 minutes. Answer key included with reduced-size student pages and correct answers overlaid. Correlated to Common Core State Standards.
Please Note: This workbook is a teacher's edition which i ncludes an answer key and reproducible student pages. The < a href=/daily-phonics-grade-1-s tudent-workbook/9781609635411/pd/635412?event=1016SKU>Daily Phonics, Student Workbook (sold-separately) is a conveni ent option which only includes the student pages, (no answer key), and is NOT reproducible.